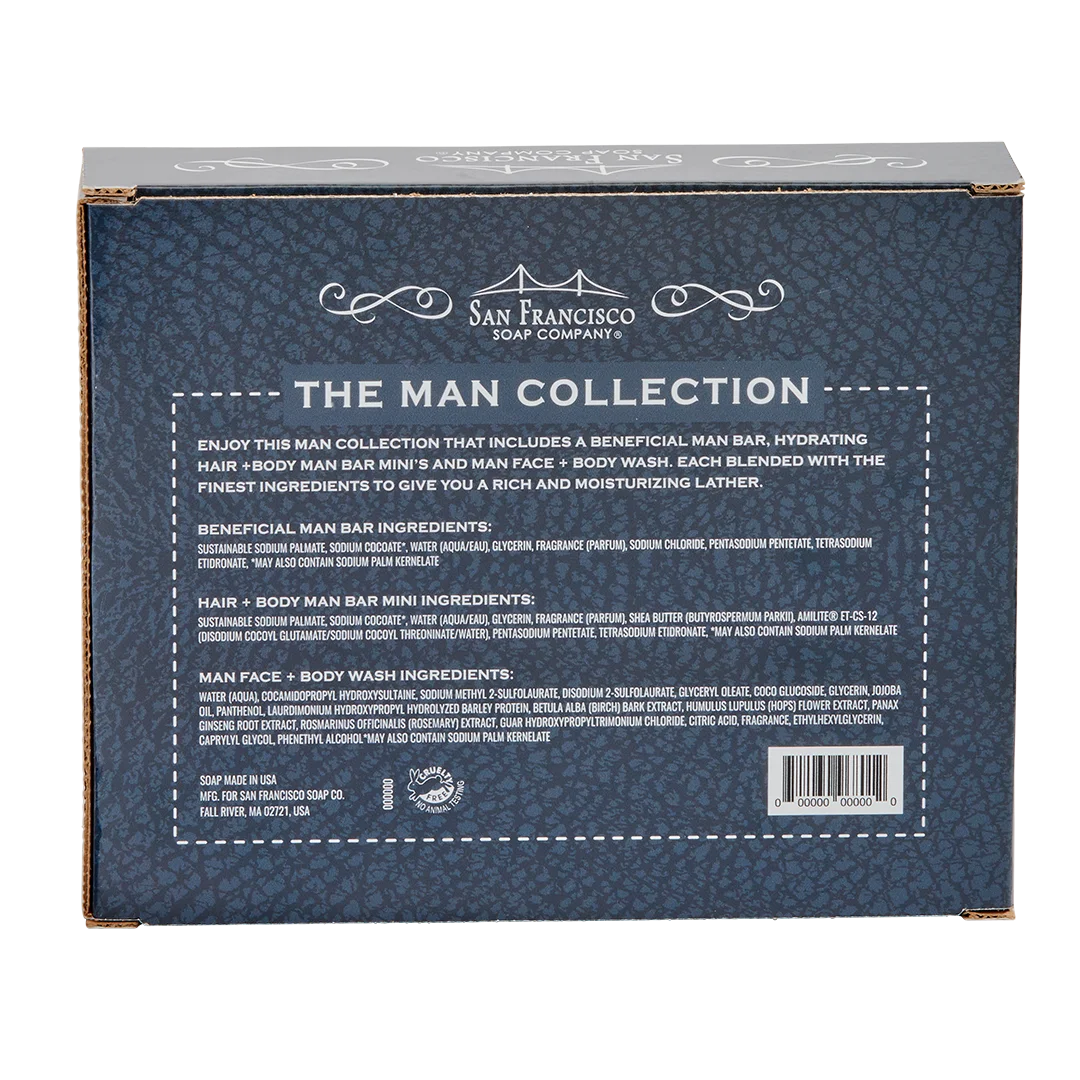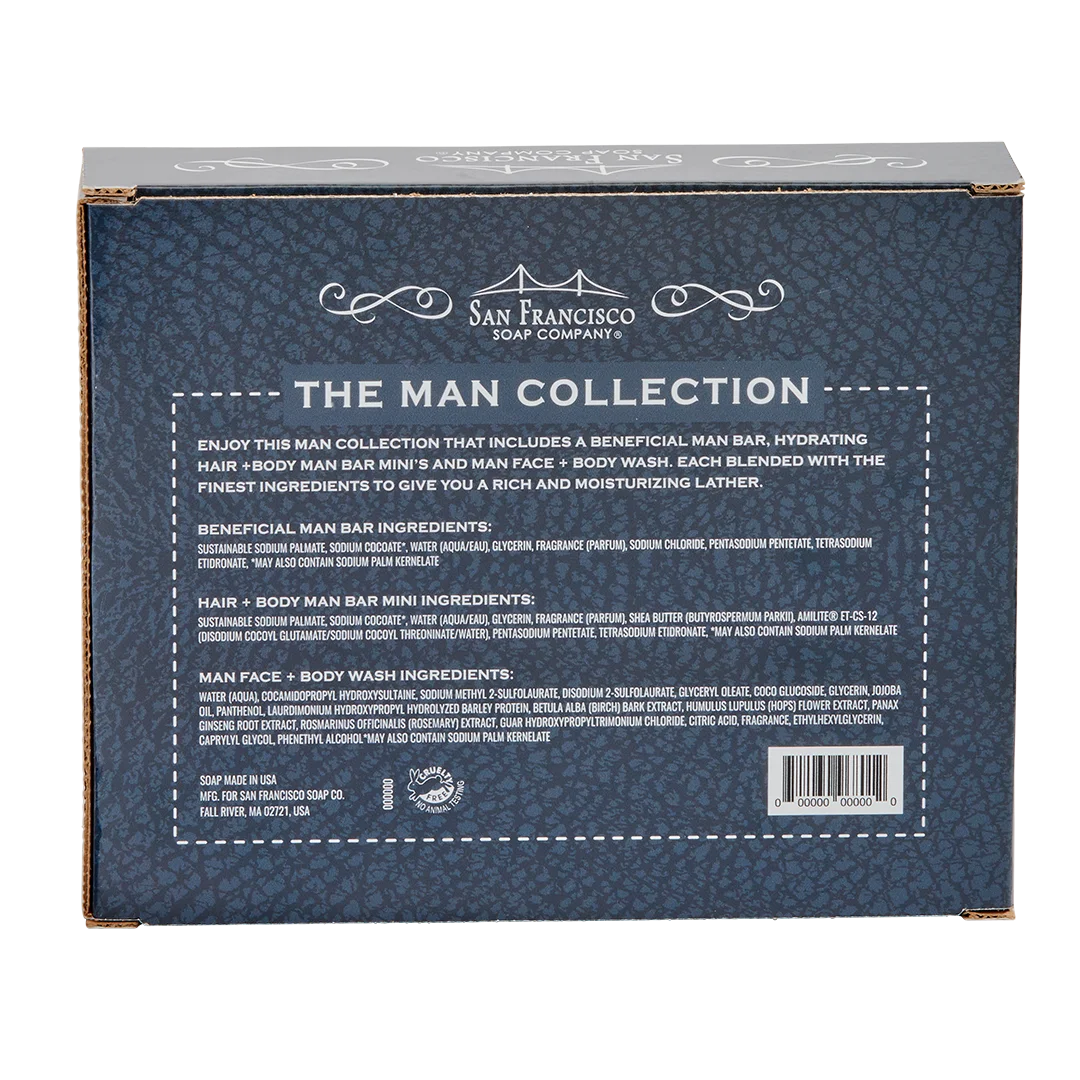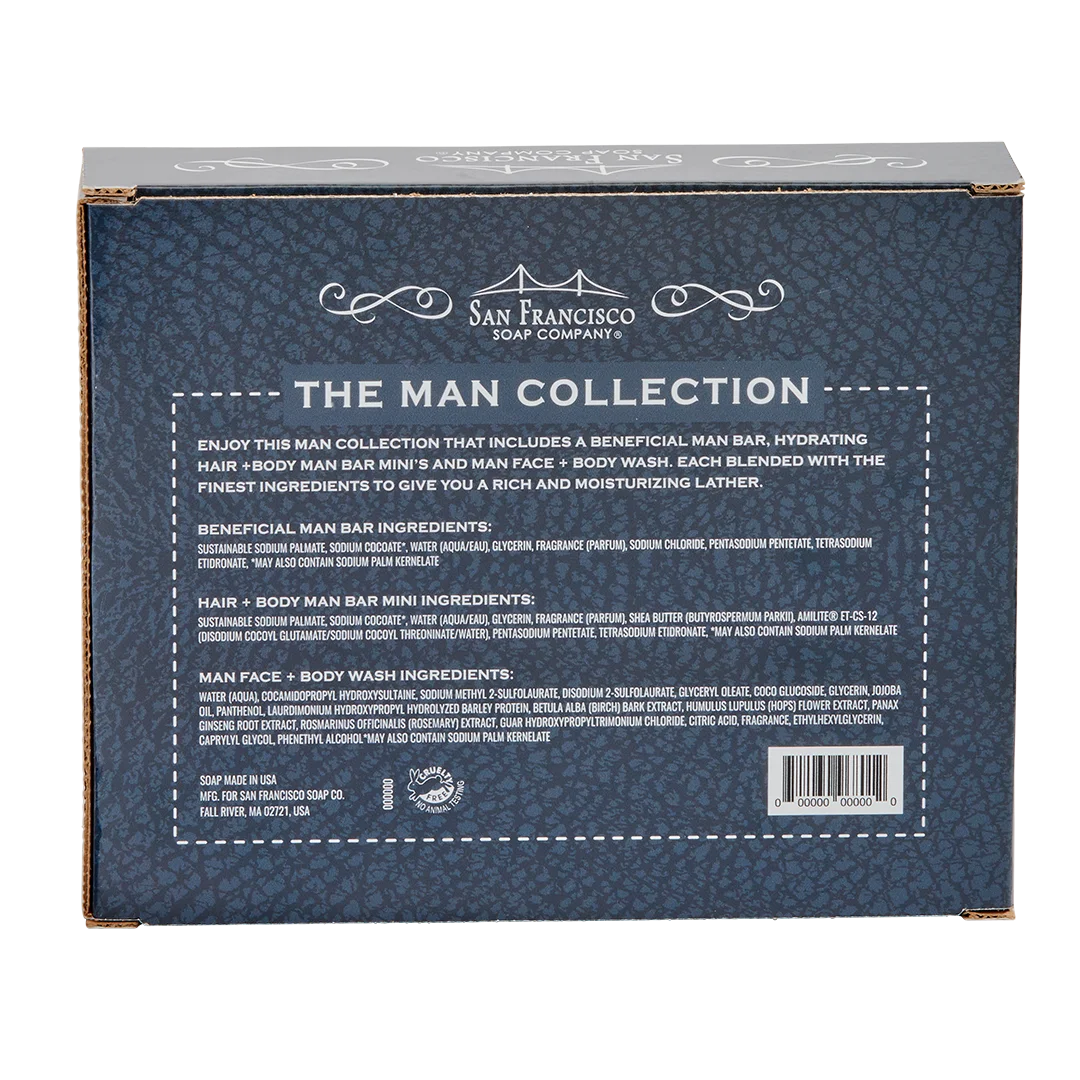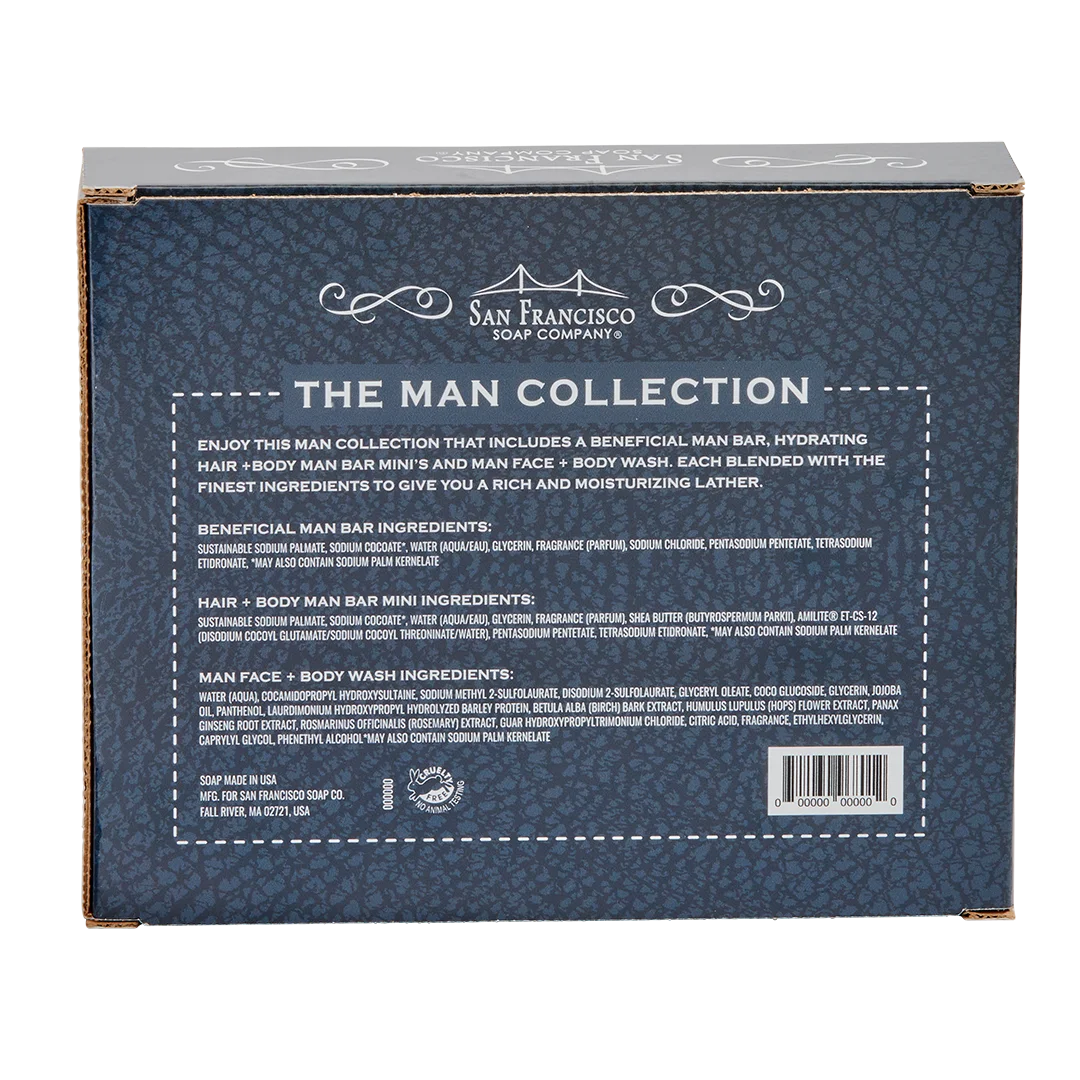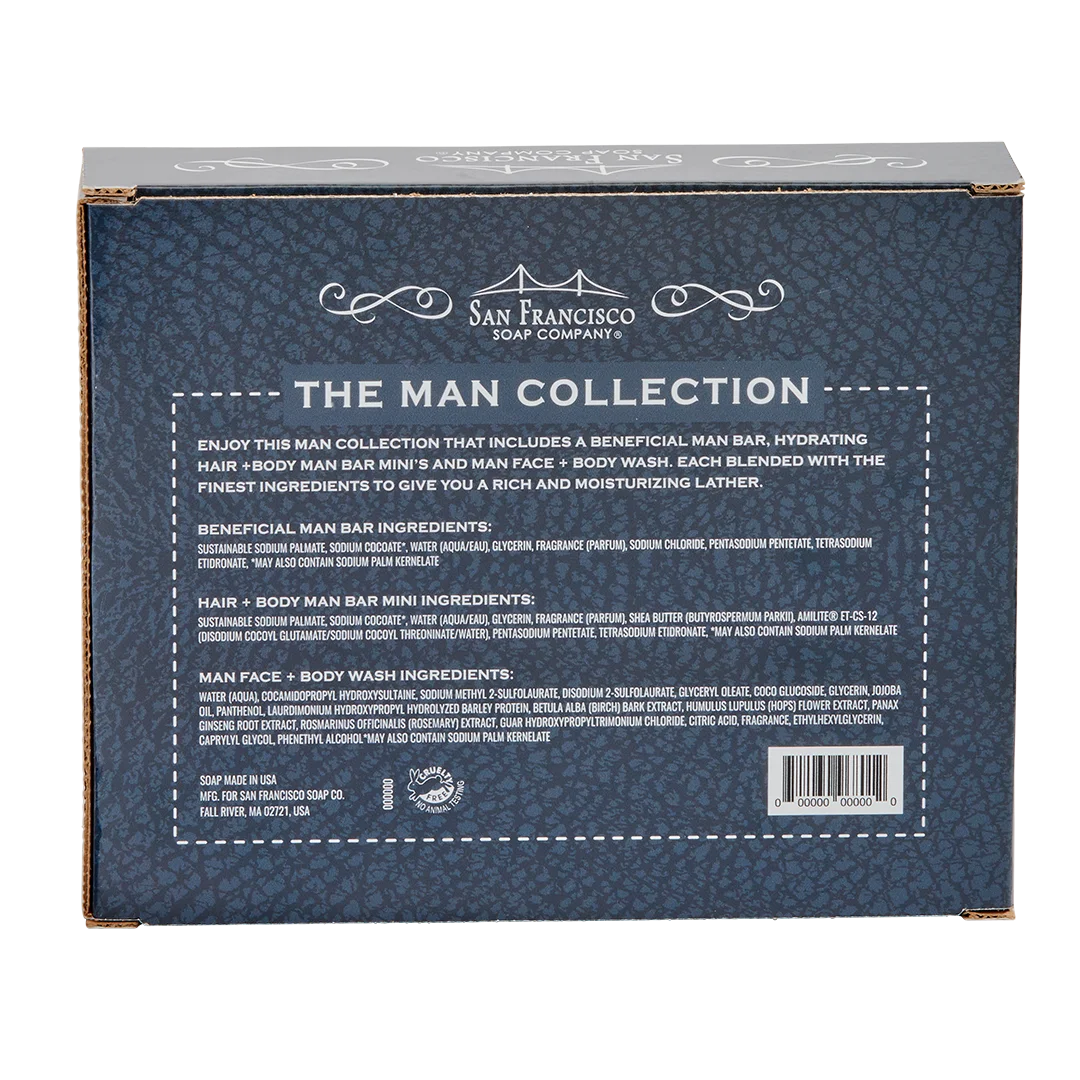 MAN BAR® - The Man Collection I
The Quintessential Trio for the Modern Gentleman

Experience Elegance and Nature in One Luxurious Set
Introducing The Man Collection I from Man Bar®, a meticulously assembled trio of grooming essentials designed for the discerning man who values sophistication and a touch of the natural world in his daily routine. This collection is the epitome of masculine elegance, combining top-notch personal care products that cater to both the body and the senses.
MAN BAR® Soap - Siberian Fir: Begin your day with the refreshing and invigorating Siberian Fir soap. Infused with a blend of watery floral heart, exhilarating fresh breeze, and soft woods, this bar transports you to the heart of nature, providing a cleansing experience that's both uplifting and grounding.
MAN BAR® Mini - Cedar & Sandalwood: Perfect for the man on-the-go, the Cedar & Sandalwood Mini Bar offers a captivating blend of musk, dewy florals, and citrus in a convenient, travel-friendly size. Its rich lather and enticing scent ensure you're ready for whatever your day holds, no matter where you are.
MAN BAR® Face & Body Wash - Black Pine: Complete your grooming ritual with the Black Pine Face & Body Wash. This lightly scented formula is a gentle yet effective cleanser, leaving your skin feeling richly moisturized and subtly fragranced with a blend of natural pine scents.
Presented in a stylish package, The Man Collection I is ideal for gifting or as a personal indulgence. It's not just a set of grooming products; it's an affirmation of the refined taste and the nature-loving spirit of the modern gentleman.