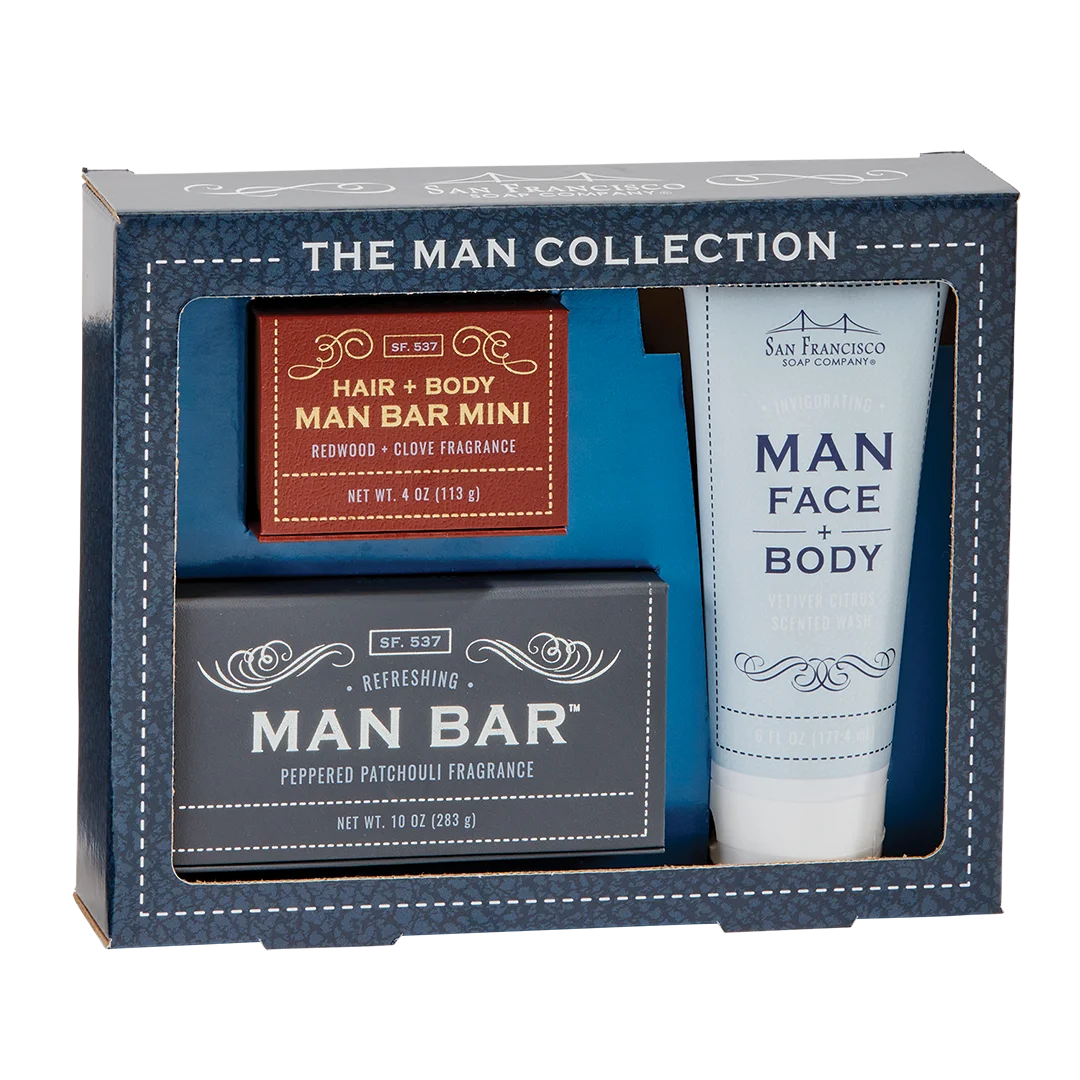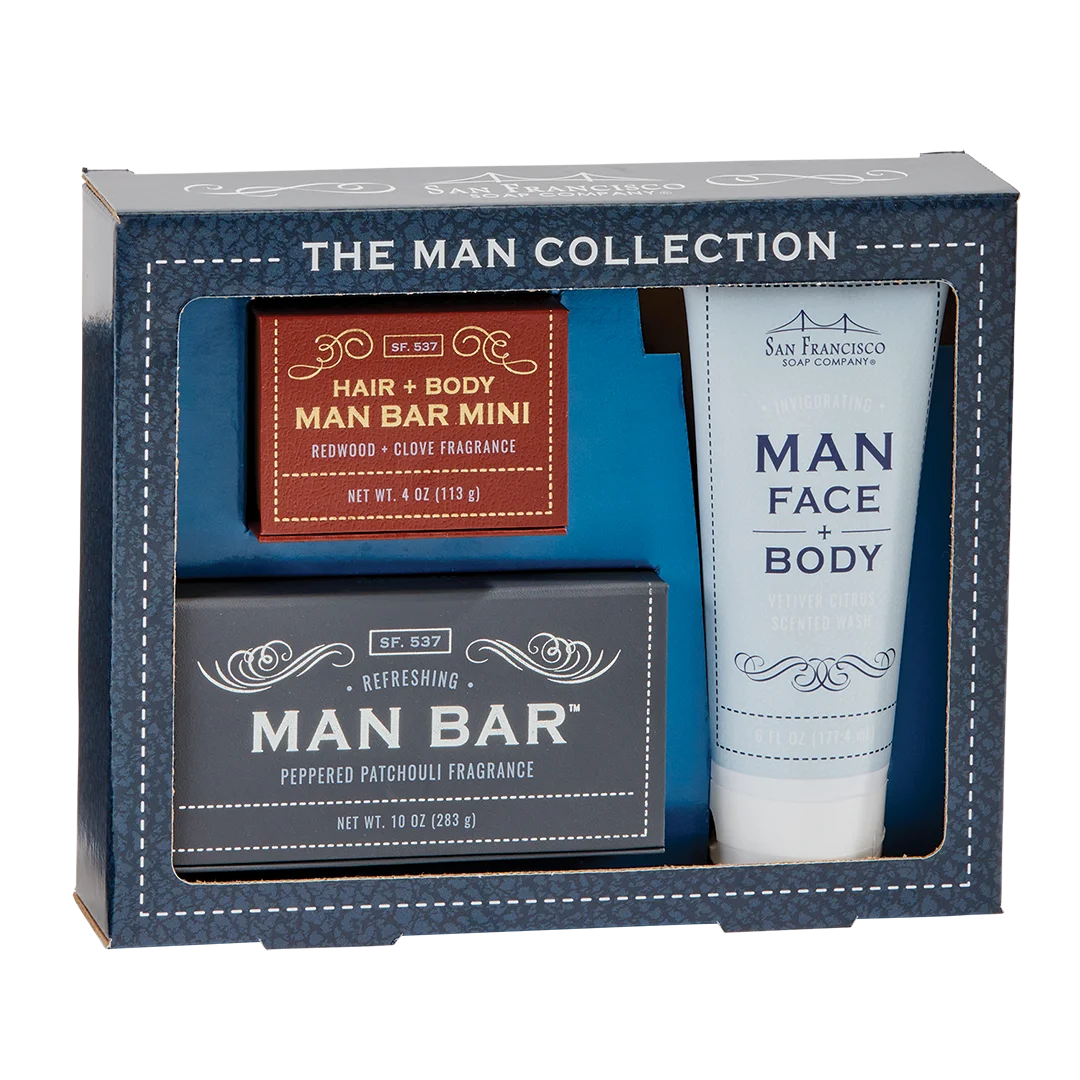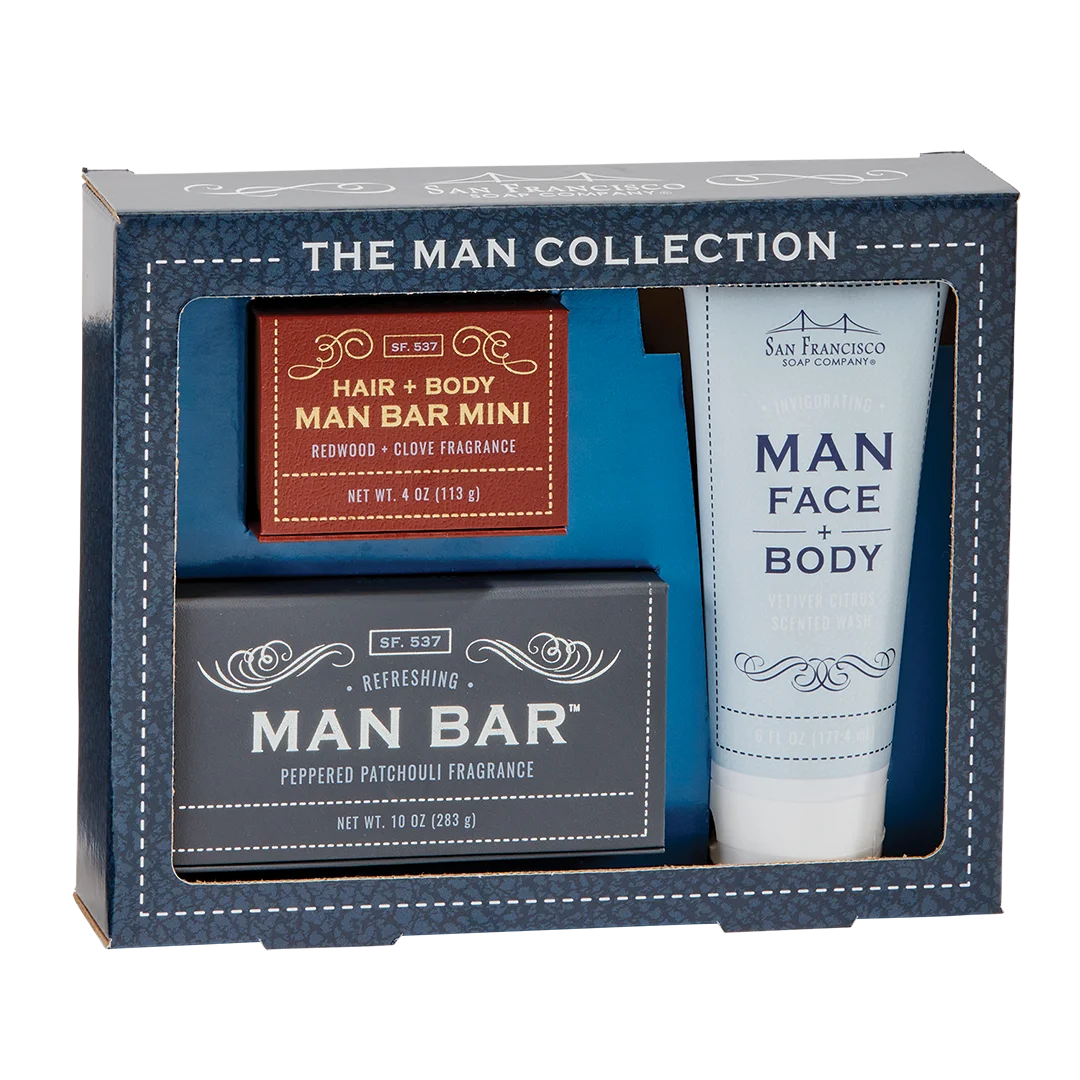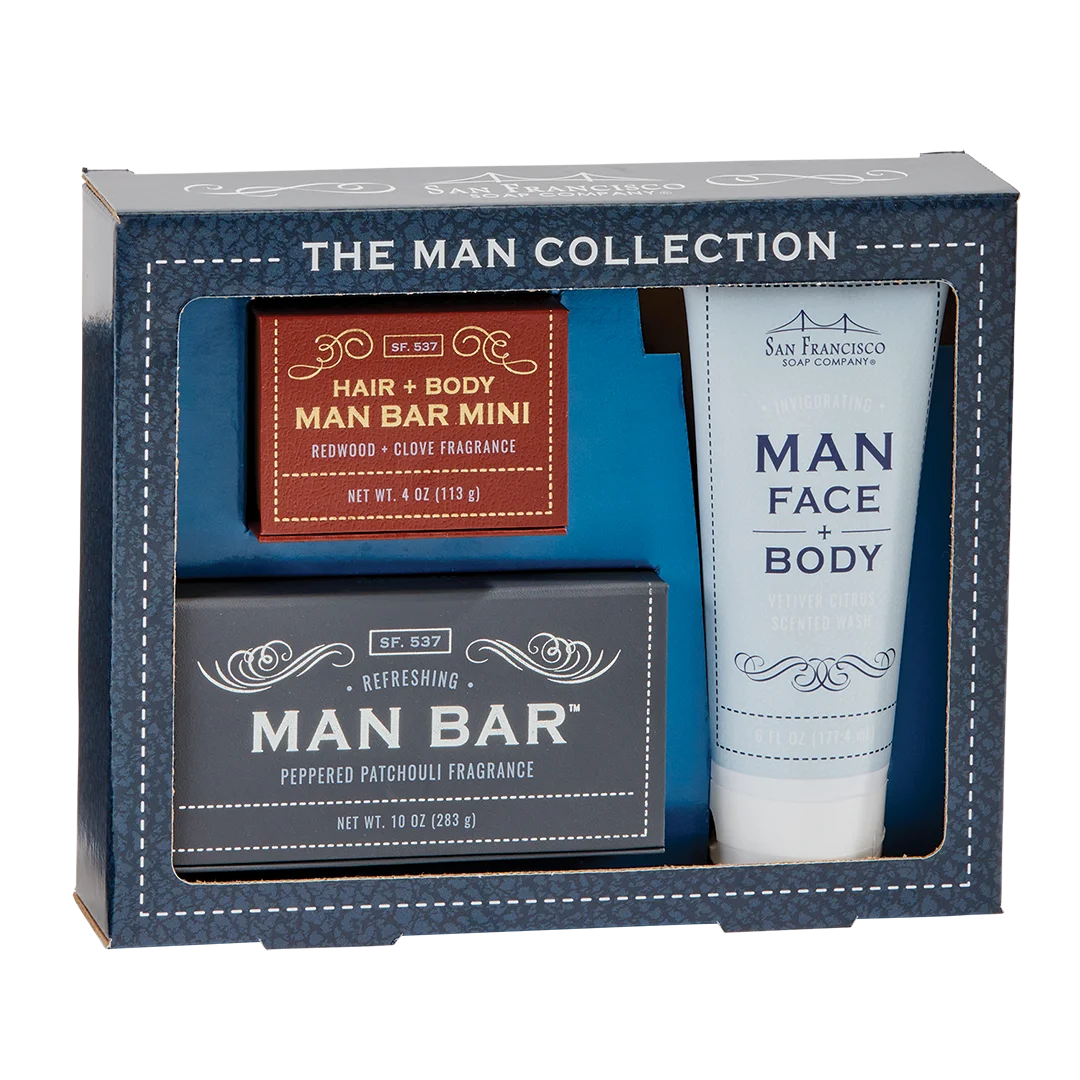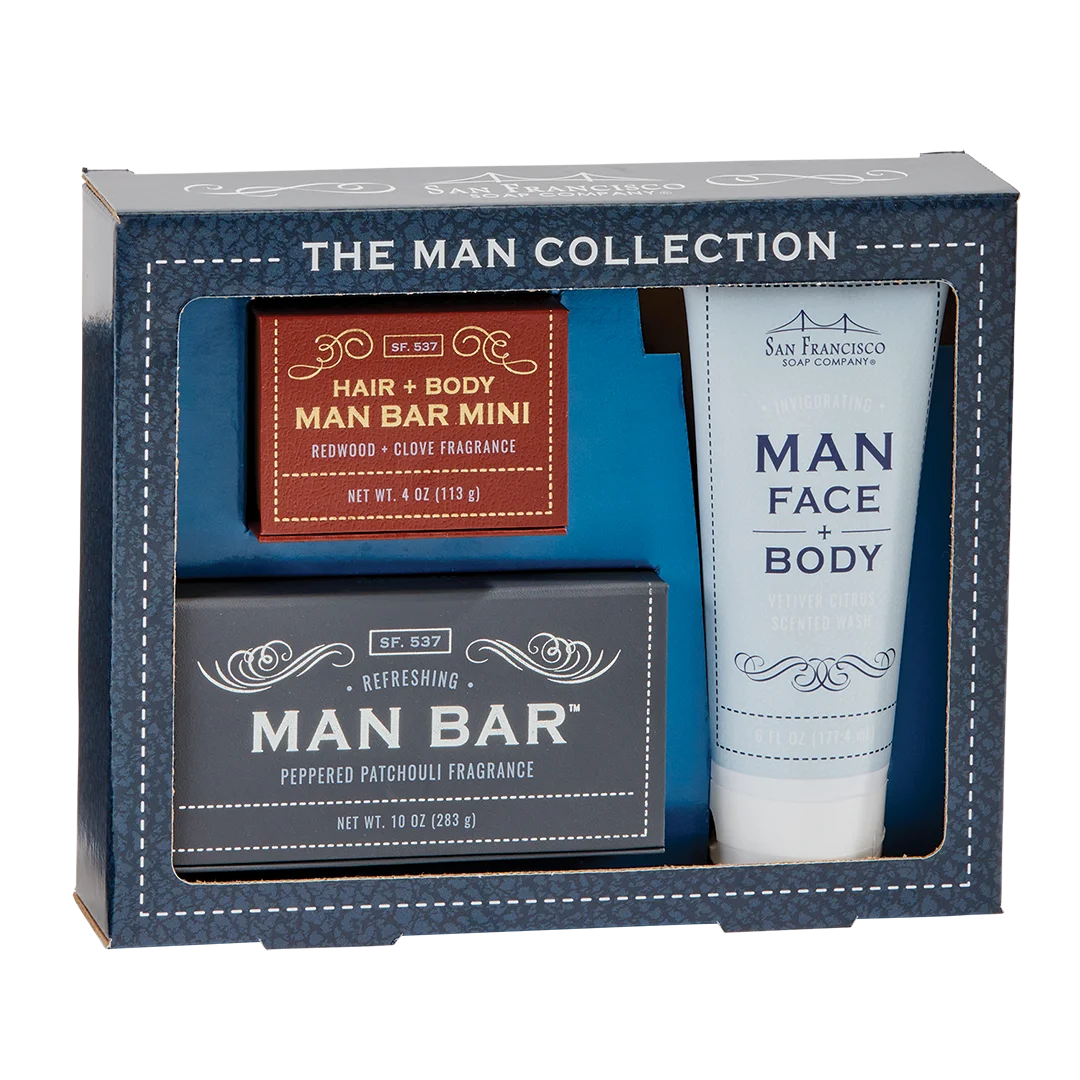 MAN BAR® - The Man Collection III
The Epitome of Refined Masculinity
Introducing The Man Collection III from Man Bar®, a carefully curated selection of grooming essentials for the discerning man who appreciates the finer things in life. This collection combines luxury and functionality, offering a complete grooming experience that speaks to the heart of masculinity.
MAN BAR® Soap - Peppered Patchouli: Begin your grooming journey with the Peppered Patchouli soap bar. Its unique blend of zesty grapefruit and marine notes, intertwined with white pepper and patchouli, creates a fragrance that's both intriguing and unmistakably masculine. A scent that challenges the ordinary and elevates your daily routine.
MAN BAR® Mini - Redwood & Clove: For the man who values versatility and excellence, the Redwood & Clove Mini Bar is a perfect choice. This compact bar packs an intense and complex fragrance, blending clove, saffron, and nutmeg with a sensual redwood accord, ensuring you stay refreshed and confident throughout the day.
MAN BAR® Face & Body Wash - Vetiver Citrus: Complete your grooming ritual with the Vetiver Citrus Face & Body Wash. This lightly scented formula combines the best of nature with a luxurious lather, leaving your skin feeling richly moisturized and subtly fragranced with a blend of earthy vetiver and refreshing citrus.
Housed in an elegant package, The Man Collection III is ideal for gifting or personal indulgence. It's more than just a set of grooming products; it's an embodiment of the adventurous and bold spirit of the modern man.