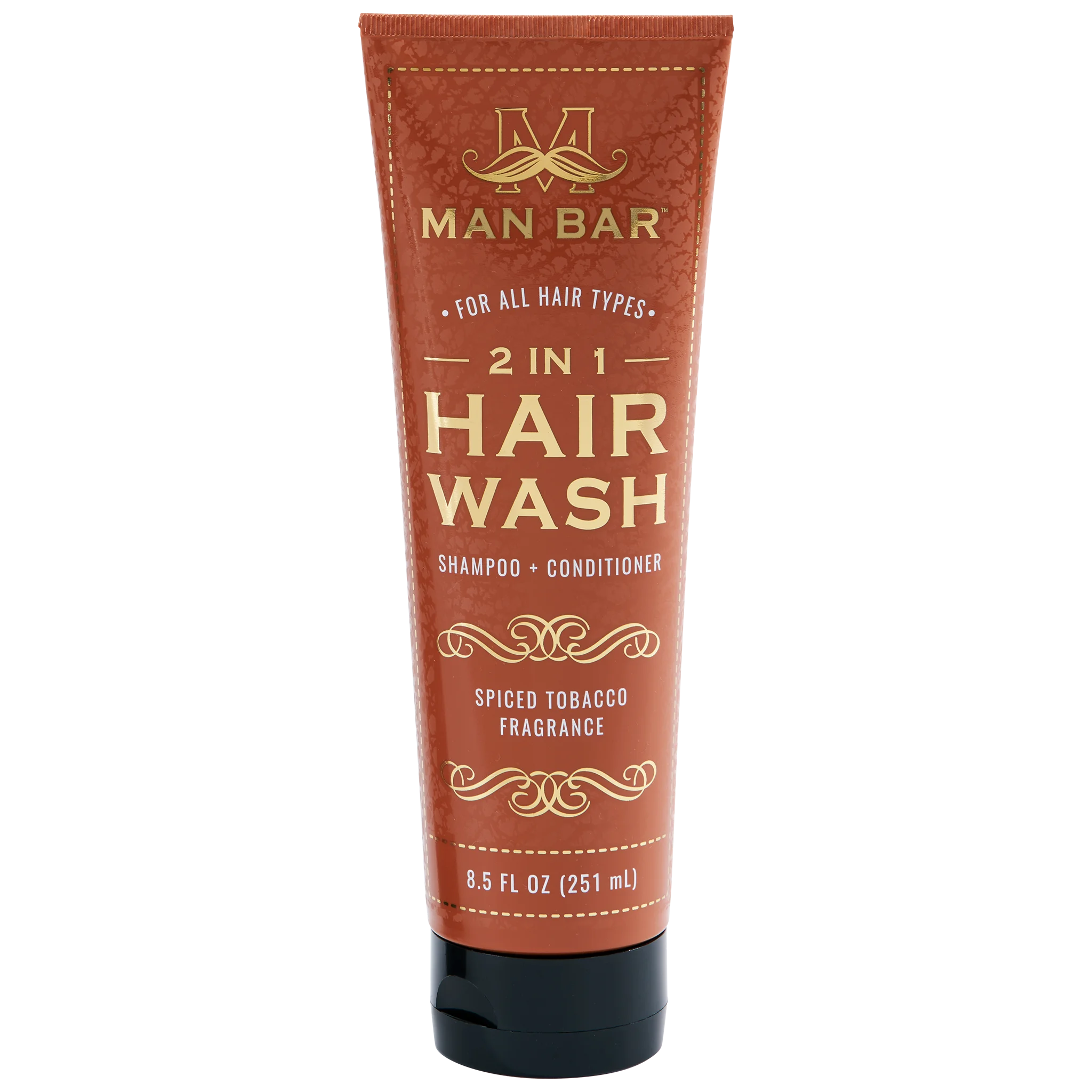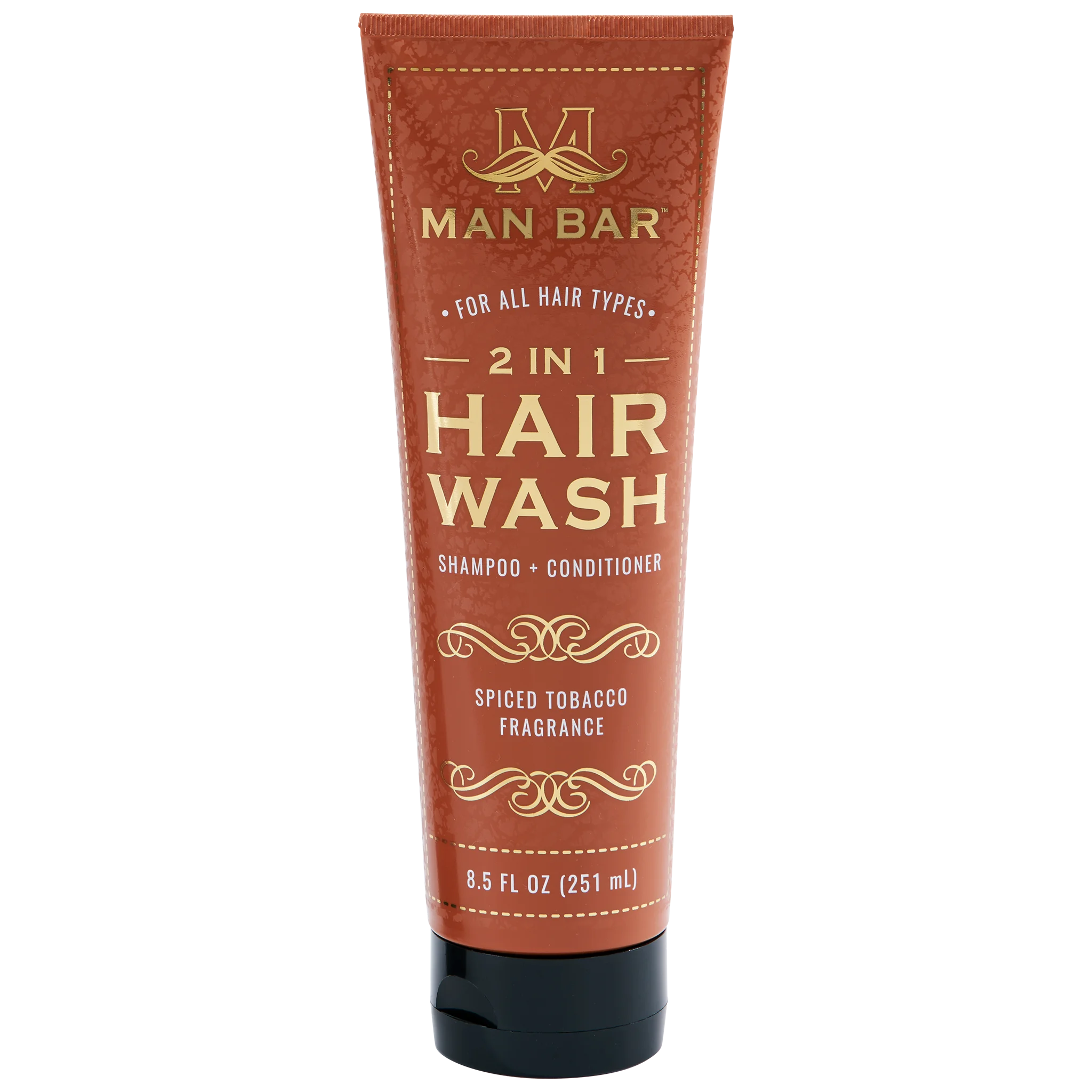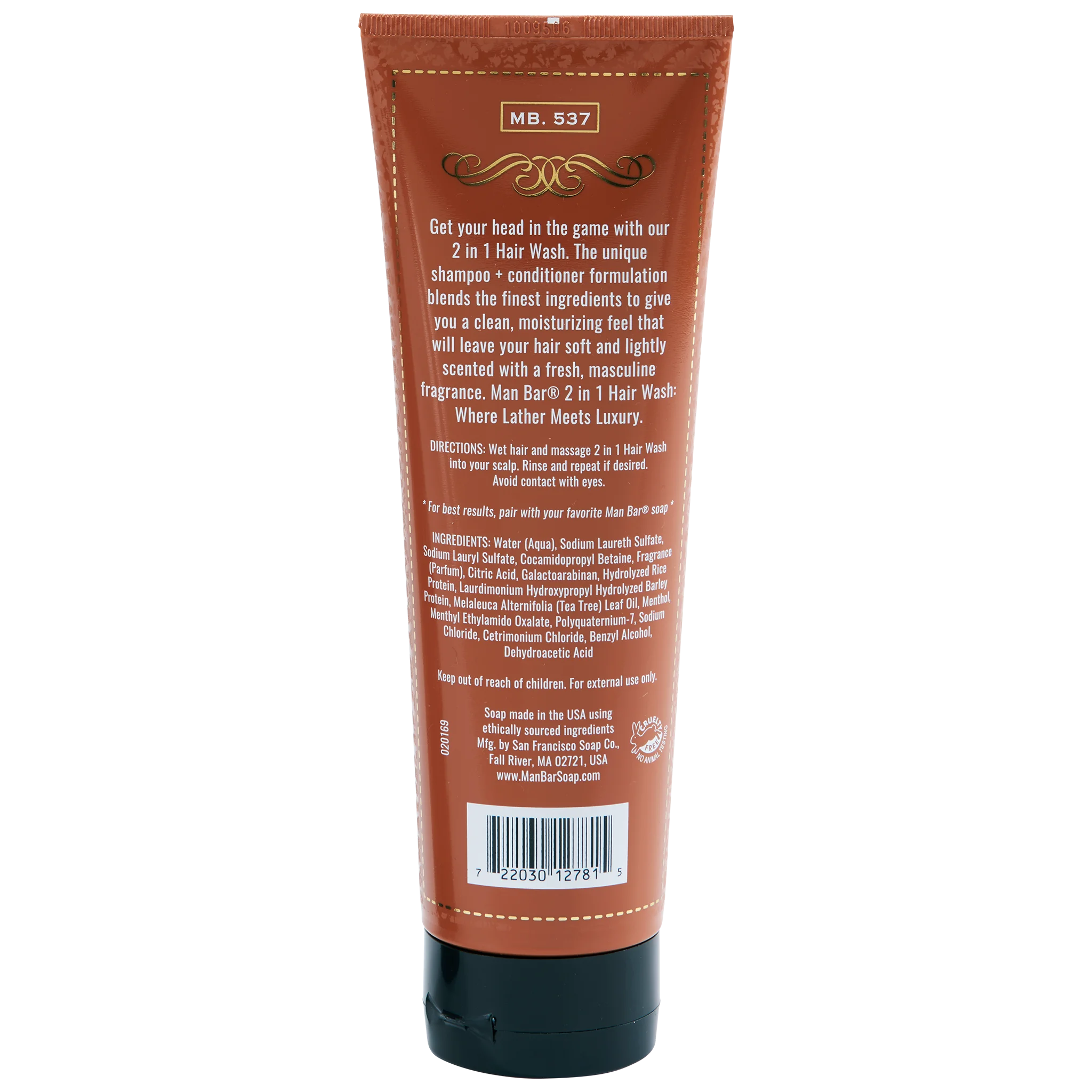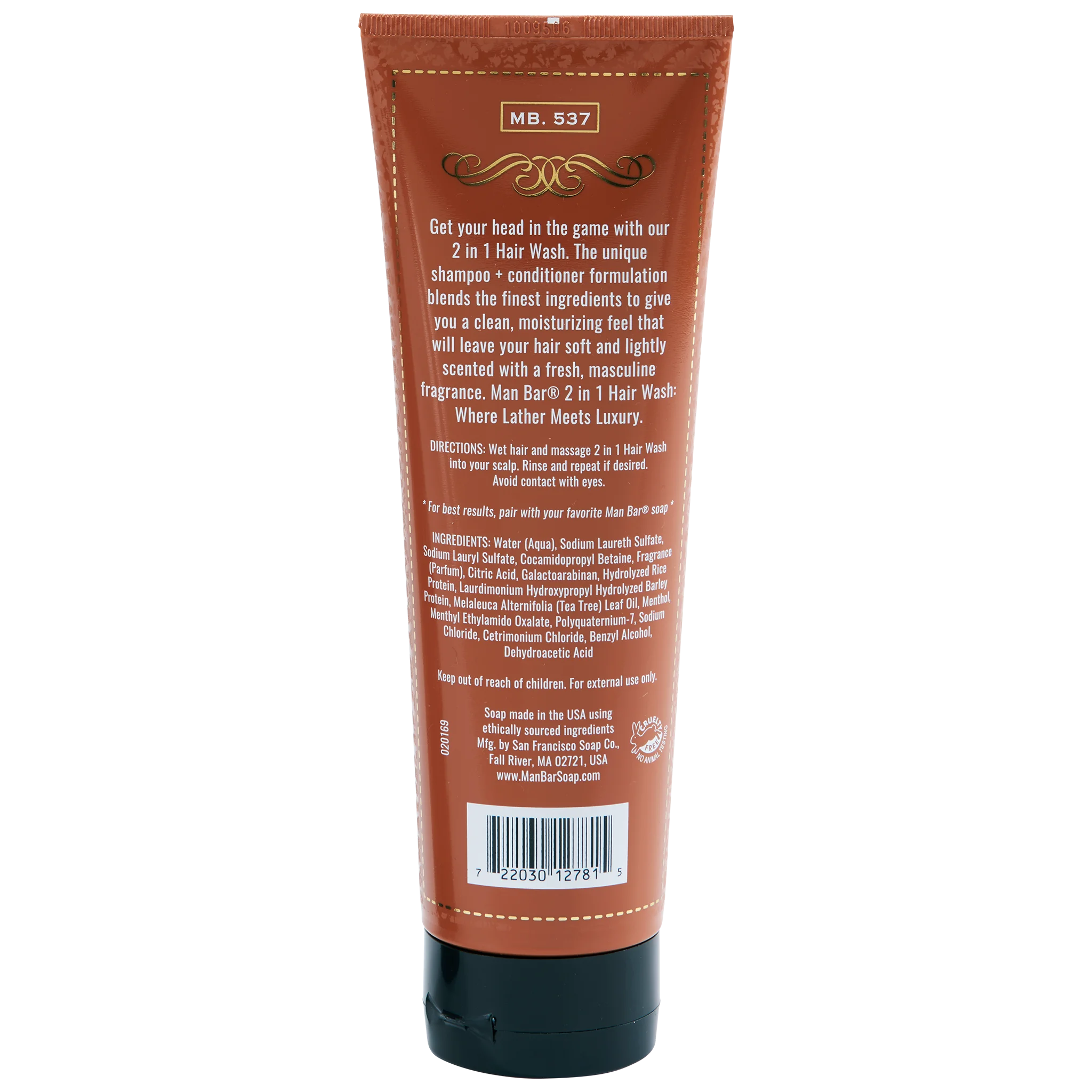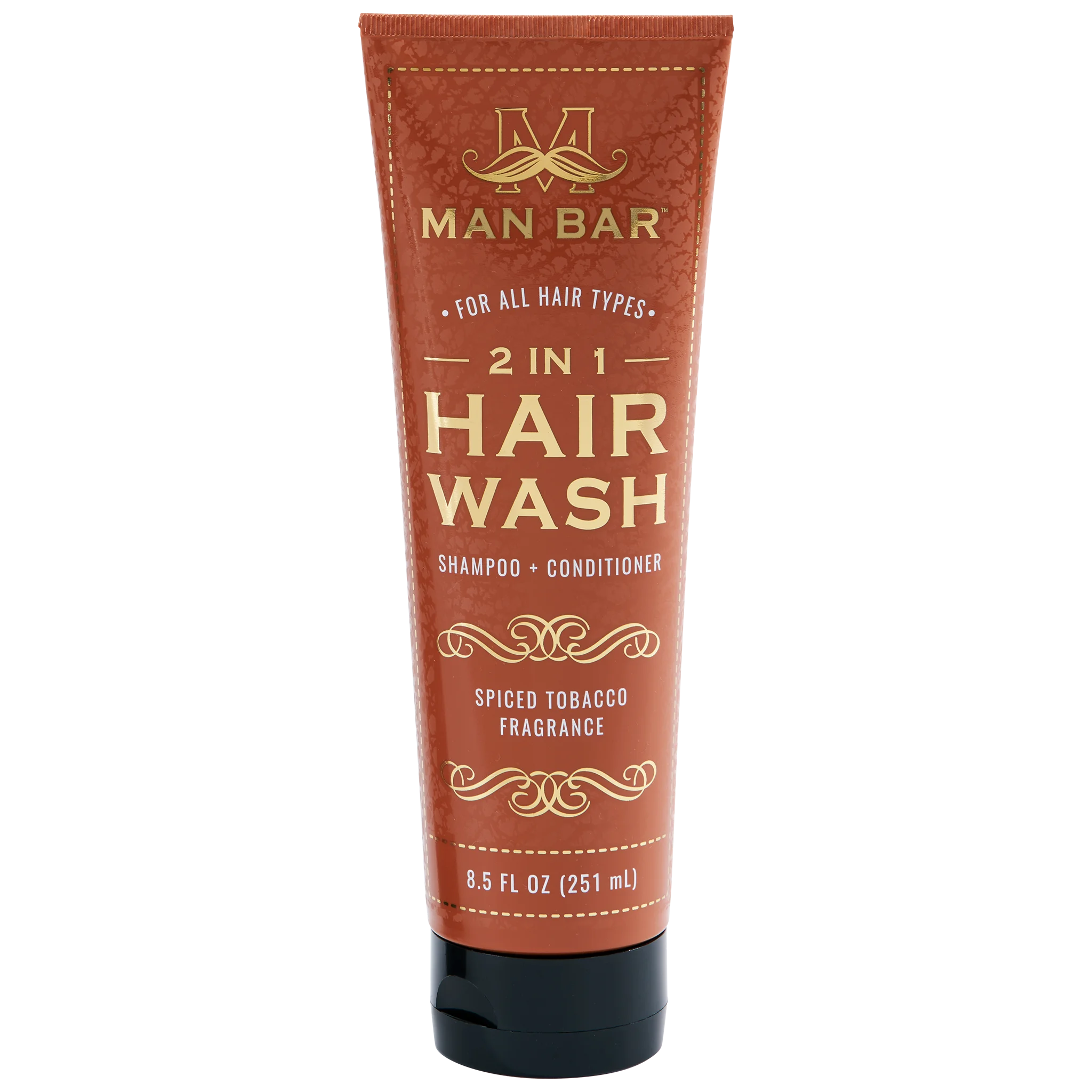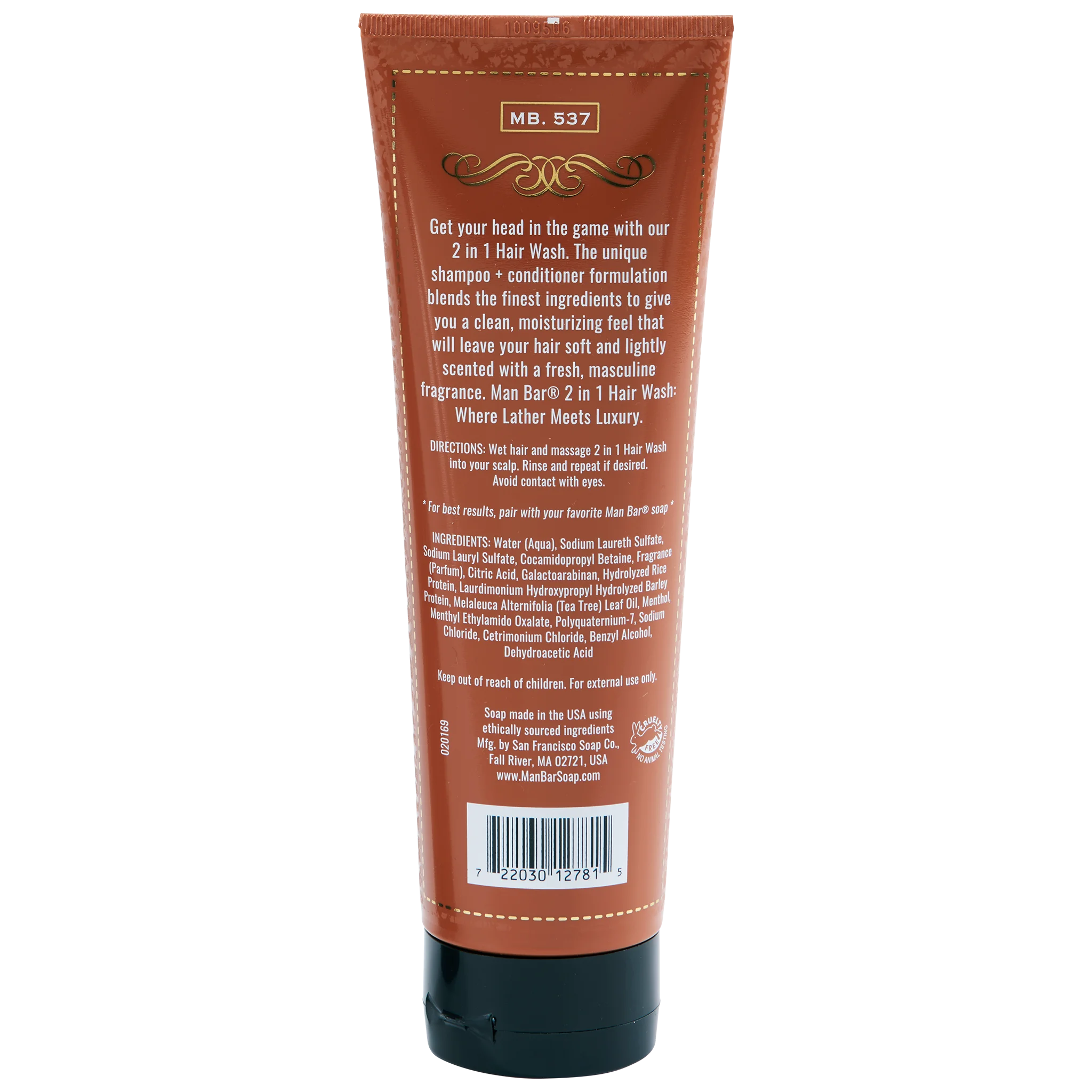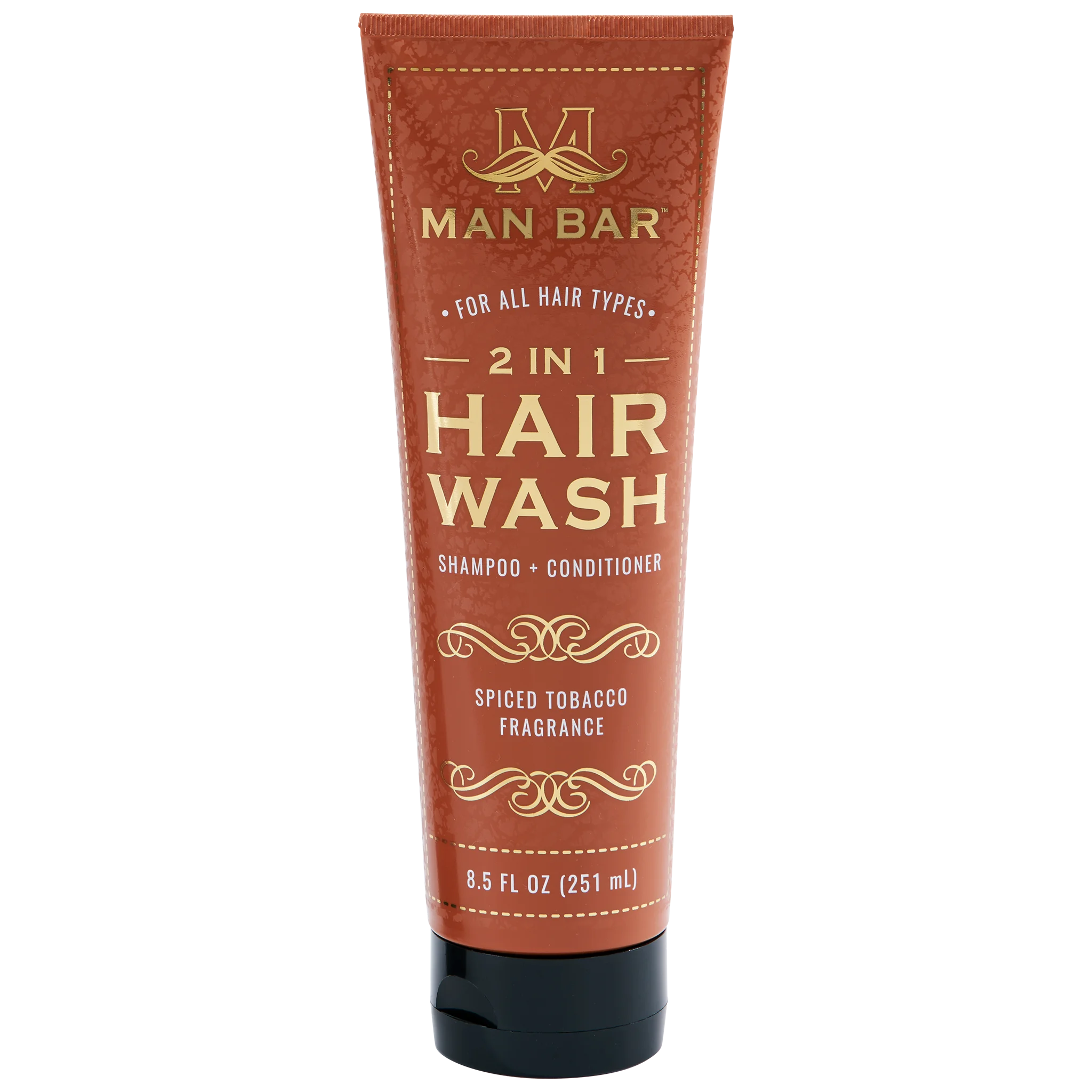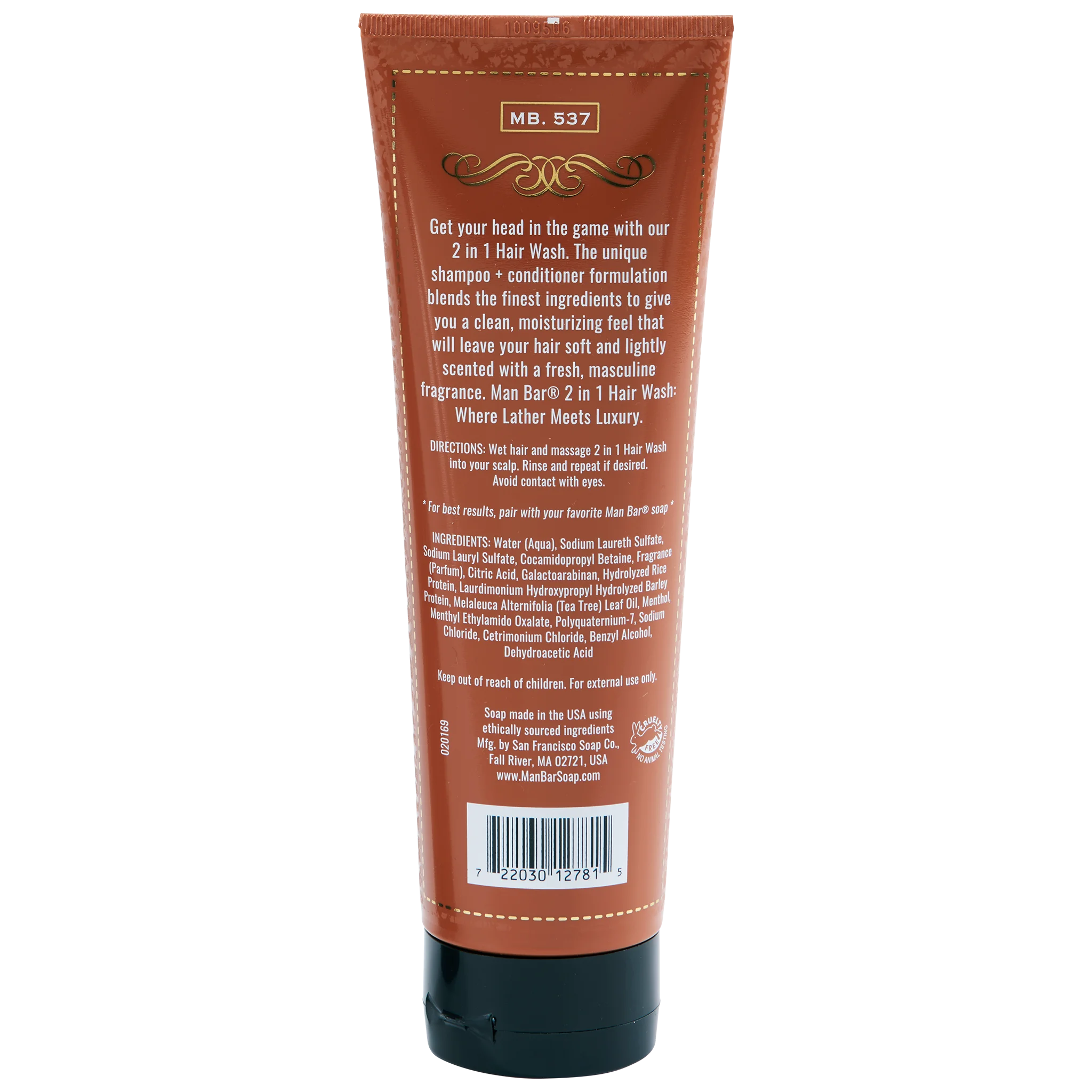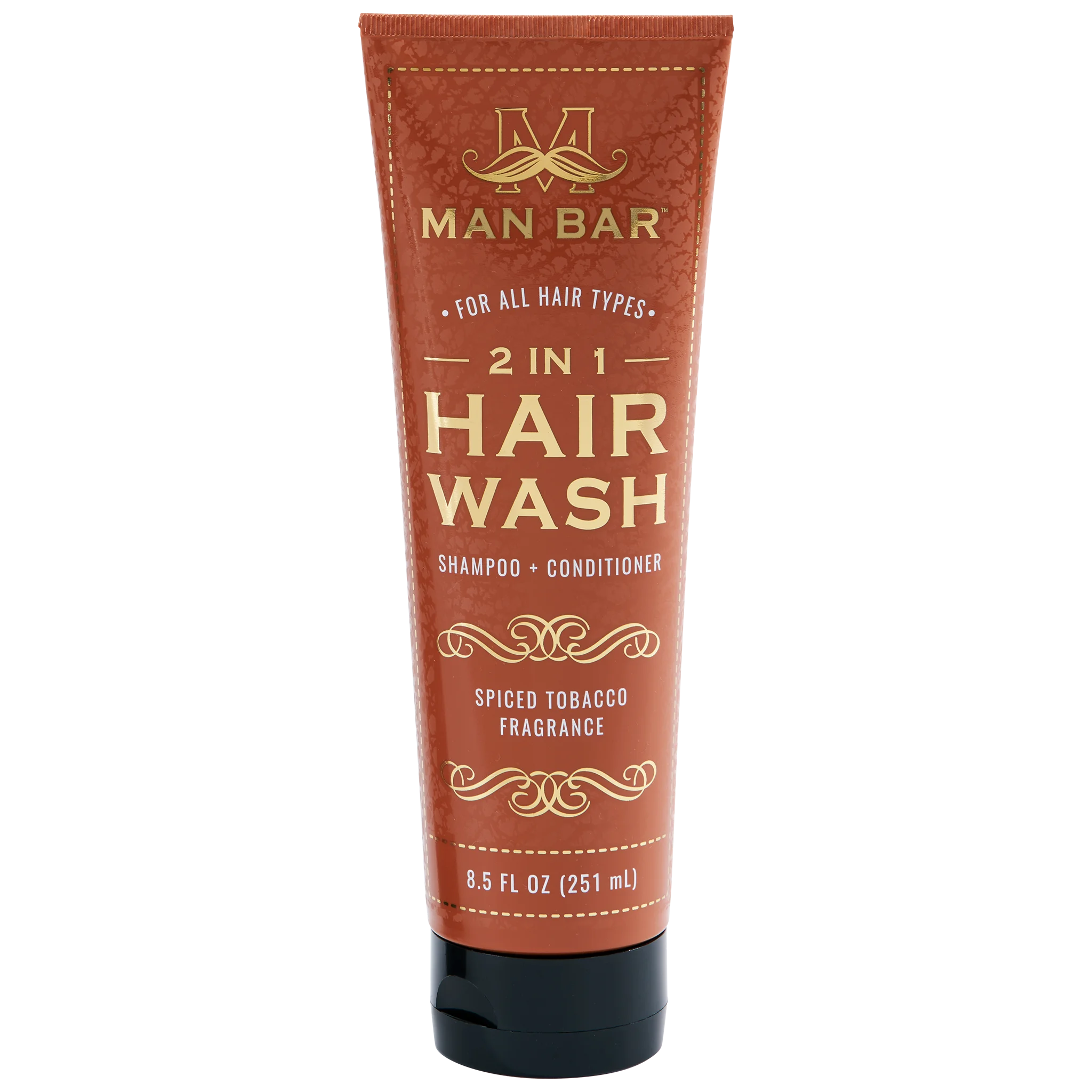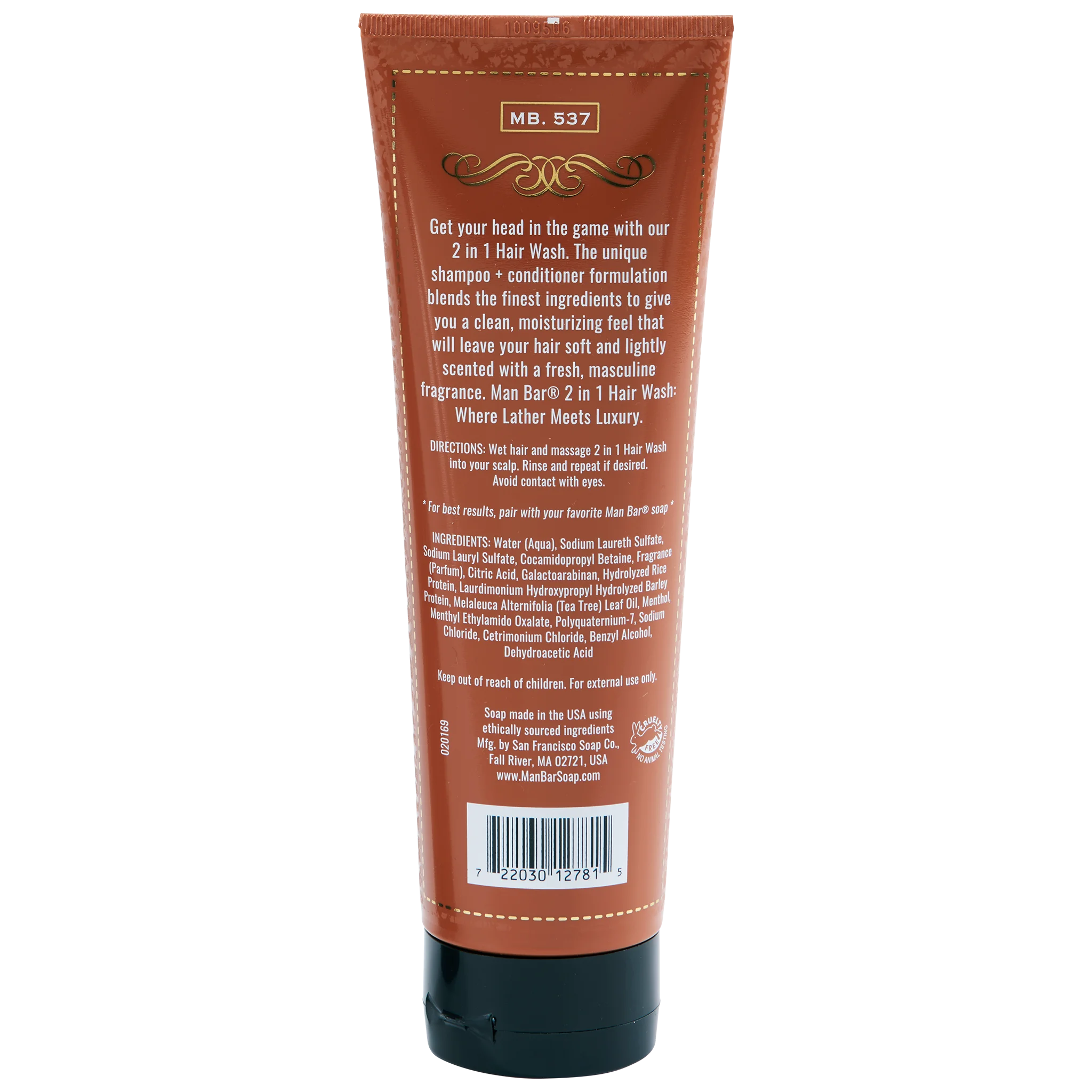 MAN BAR® 2-in-1 Hair Wash - Spiced Tobacco
You'd be hard pressed to find a scent more manly than this. It has a warm and woody fragrance that reveals a spiced tobacco accord built with orange zest, cardamom and vetiver. More manly than the Marlboro Man himself and the ideal soap bar for every man out there.
Get your head in the game with our 2-in-1 Hair Wash. The unique shampoo + conditioner formulation blends the finest ingredients to give you a clean, moisturizing feel that will leave your hair soft and lightly scented with a fresh, masculine fragrance. Man Bar 2-in-1 Hair Wash – Where Lather Meets Luxury.