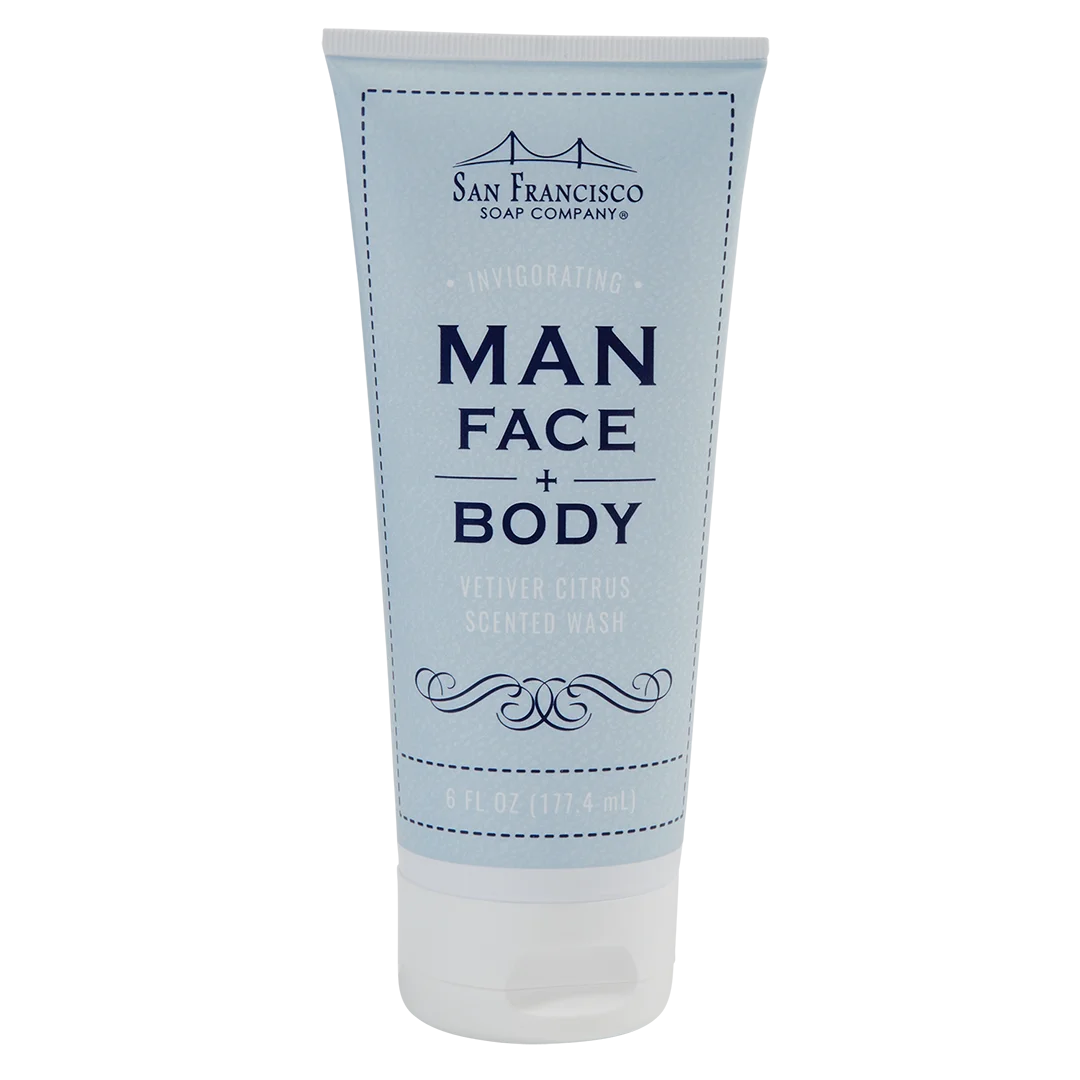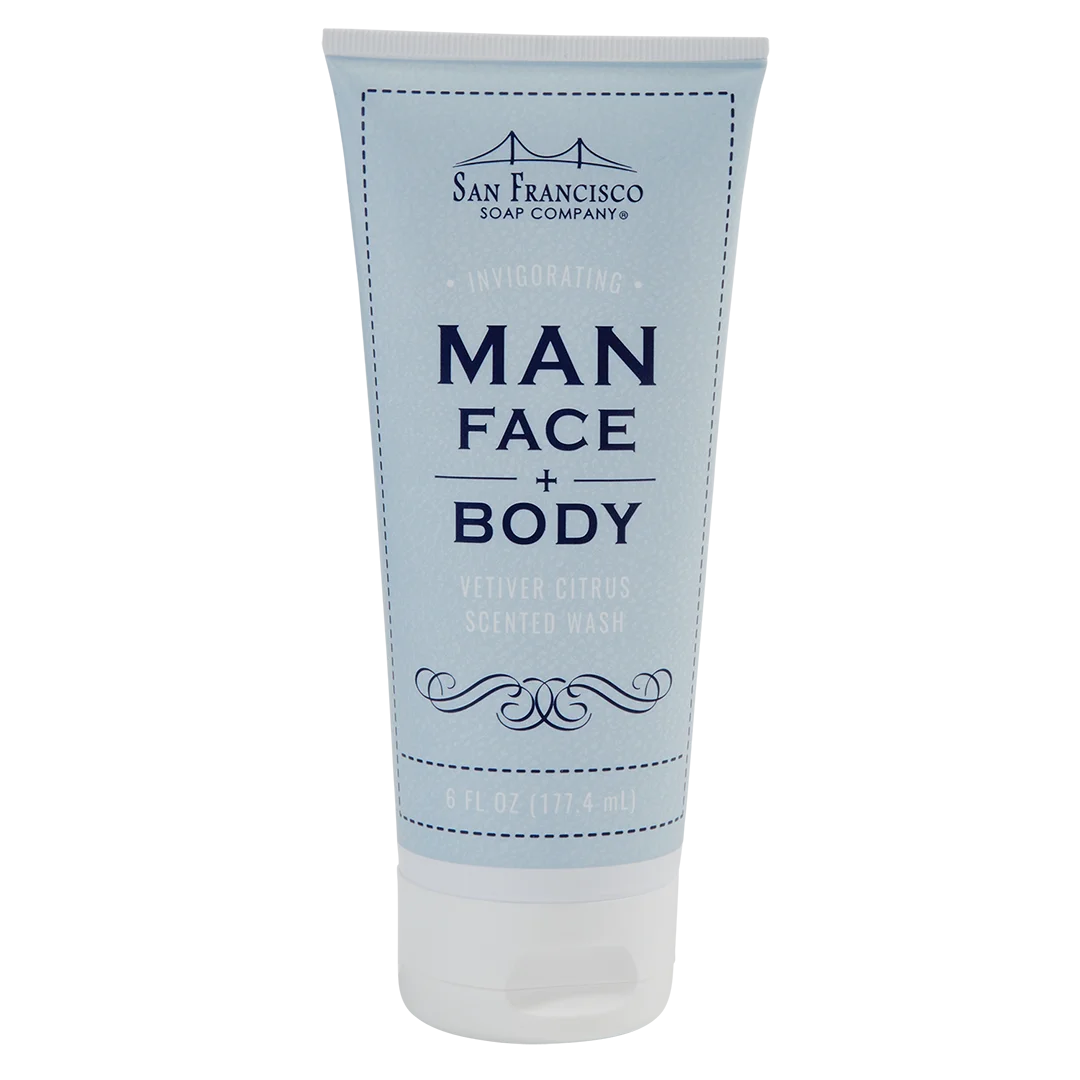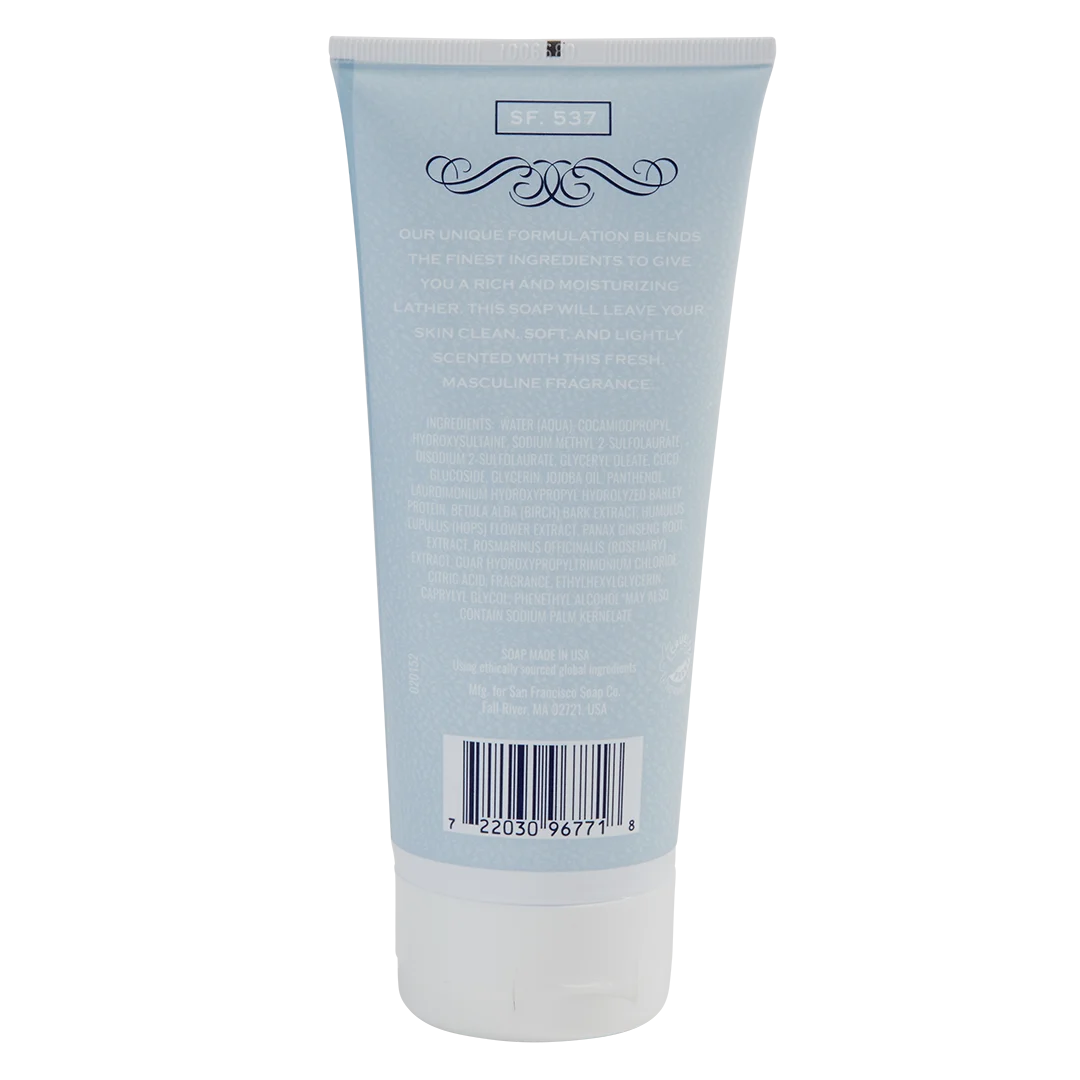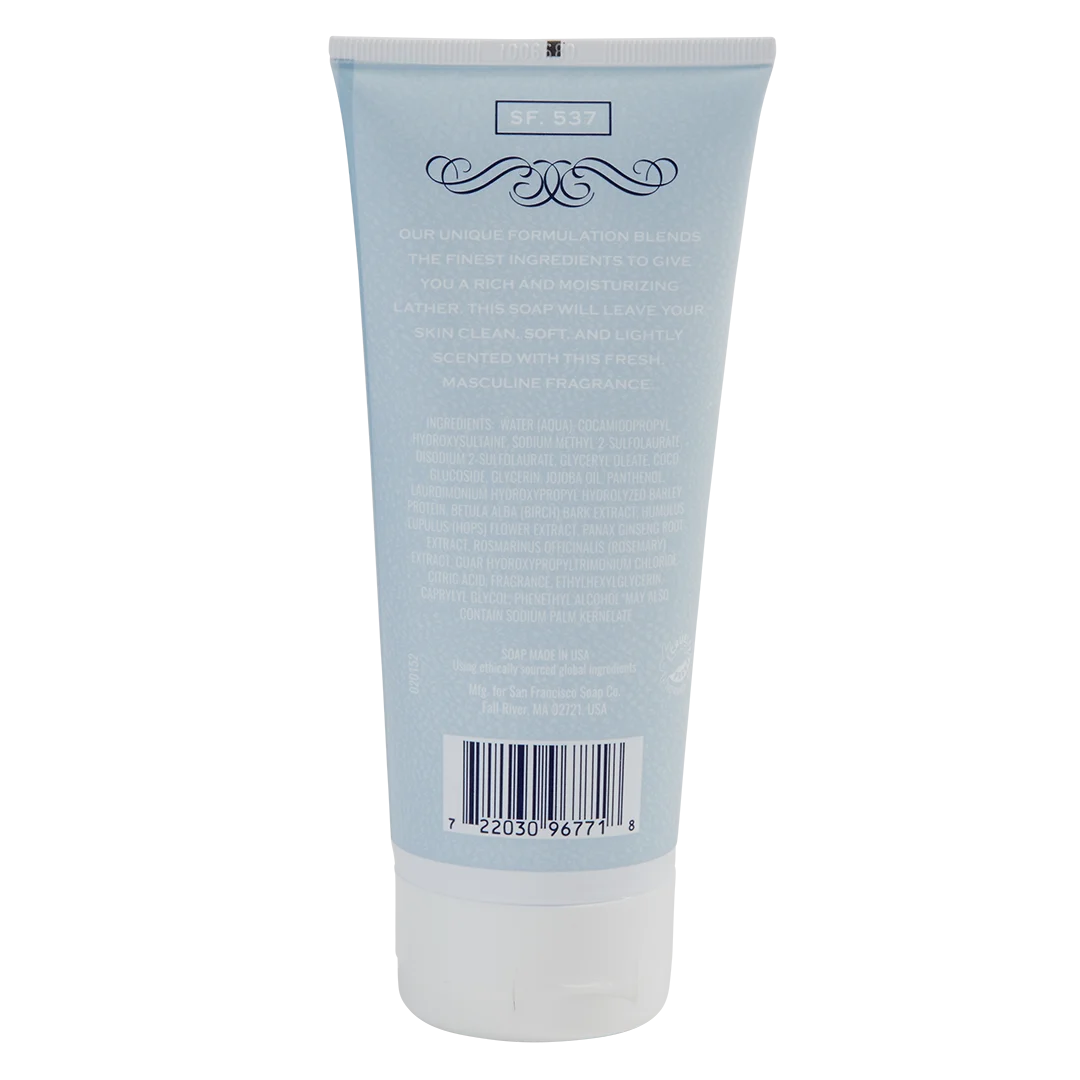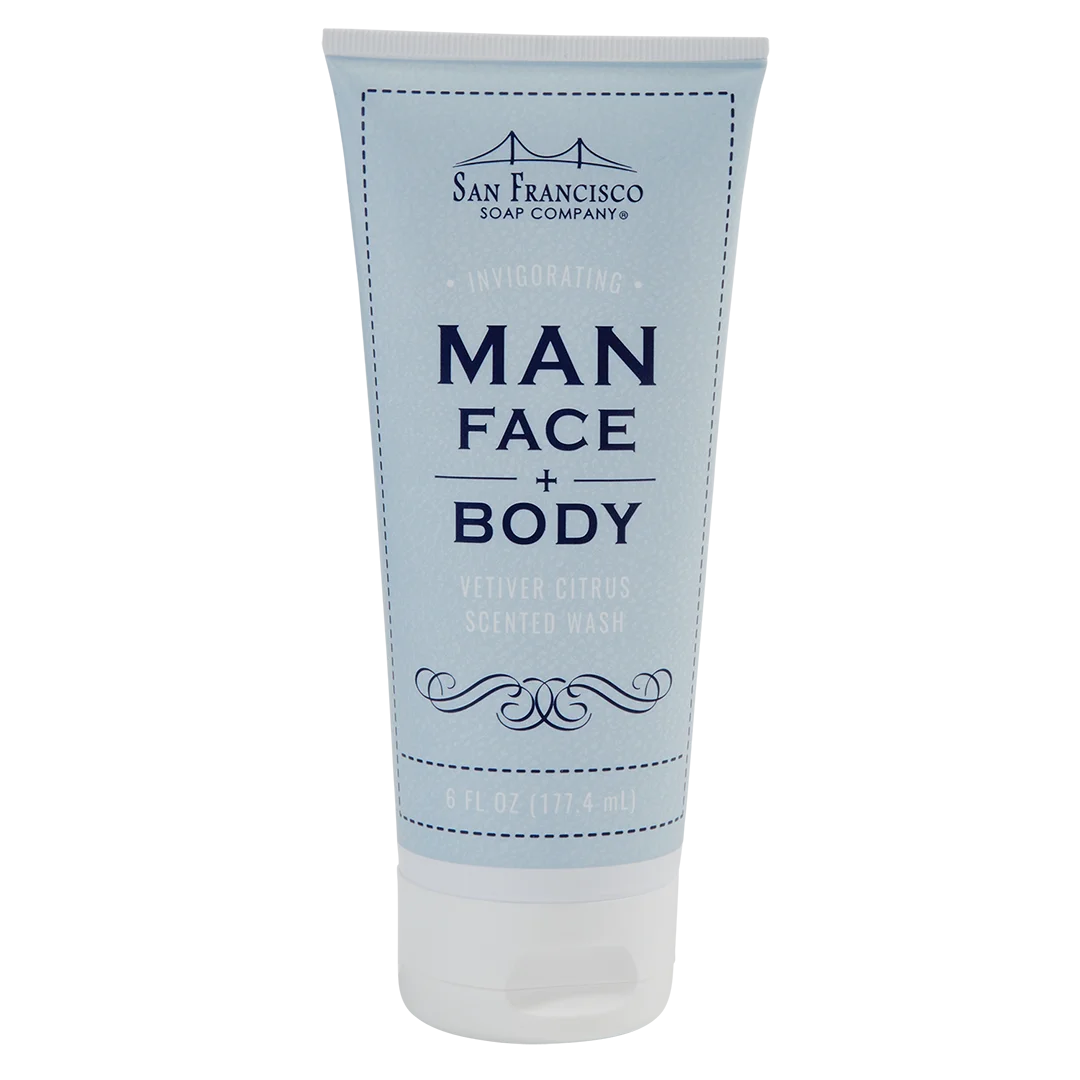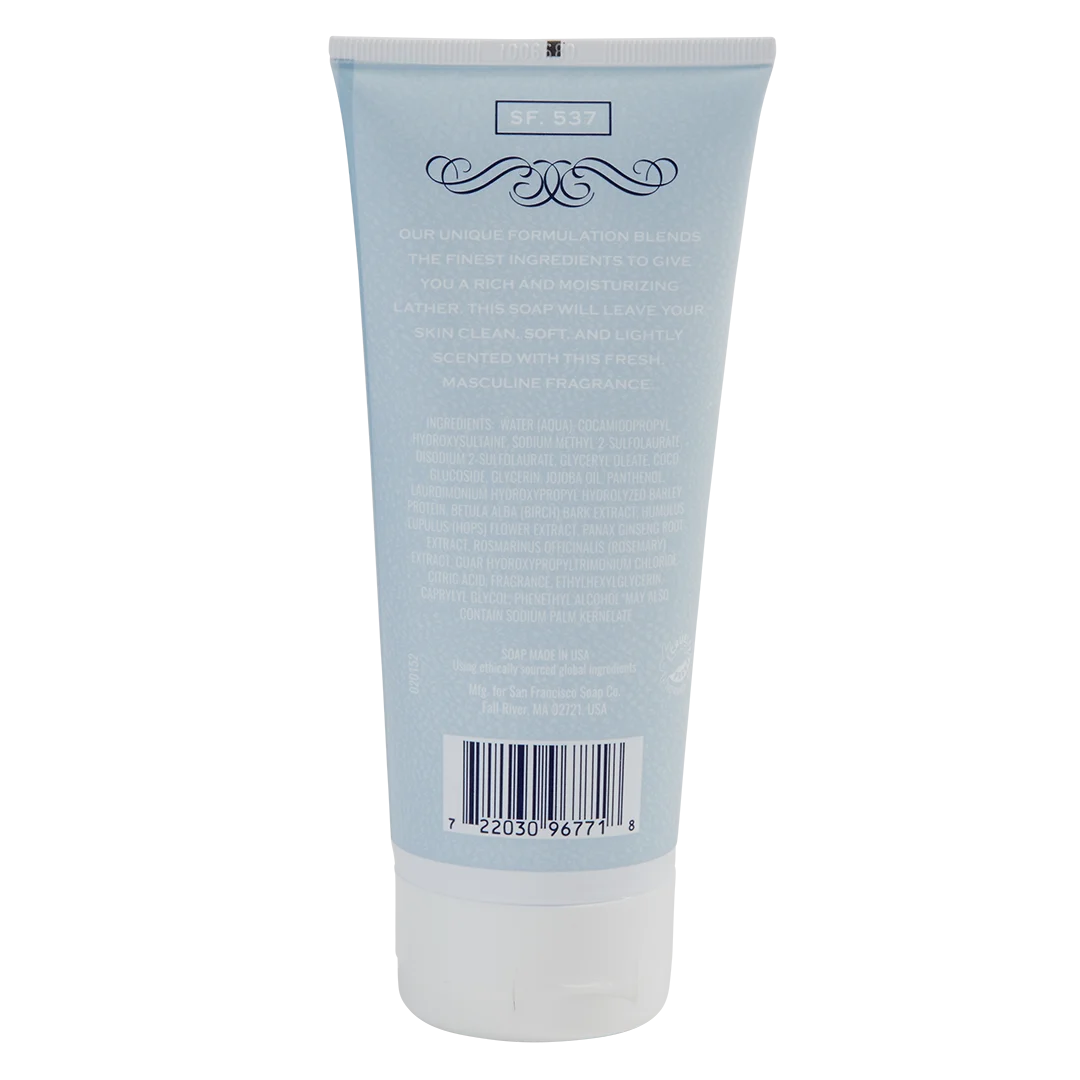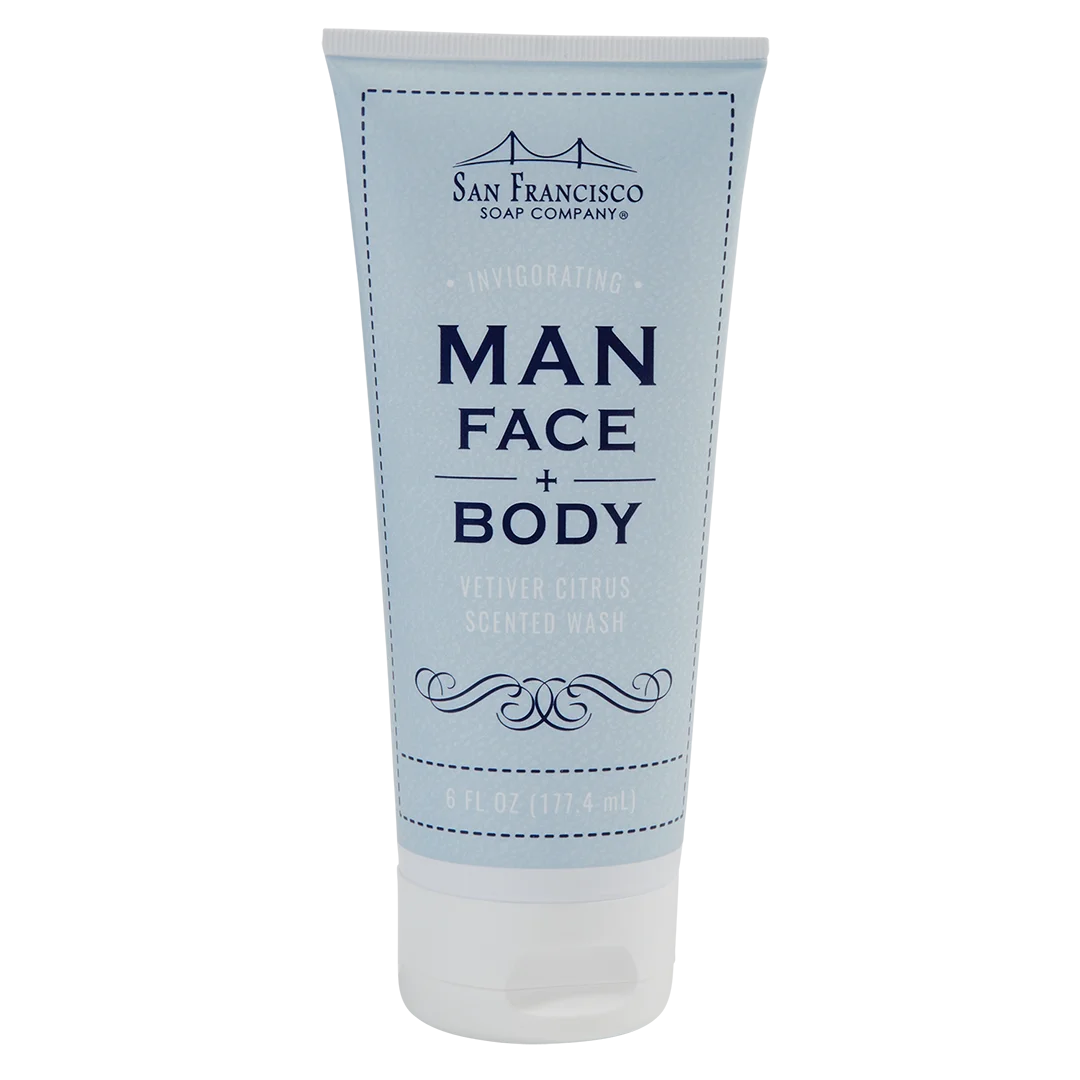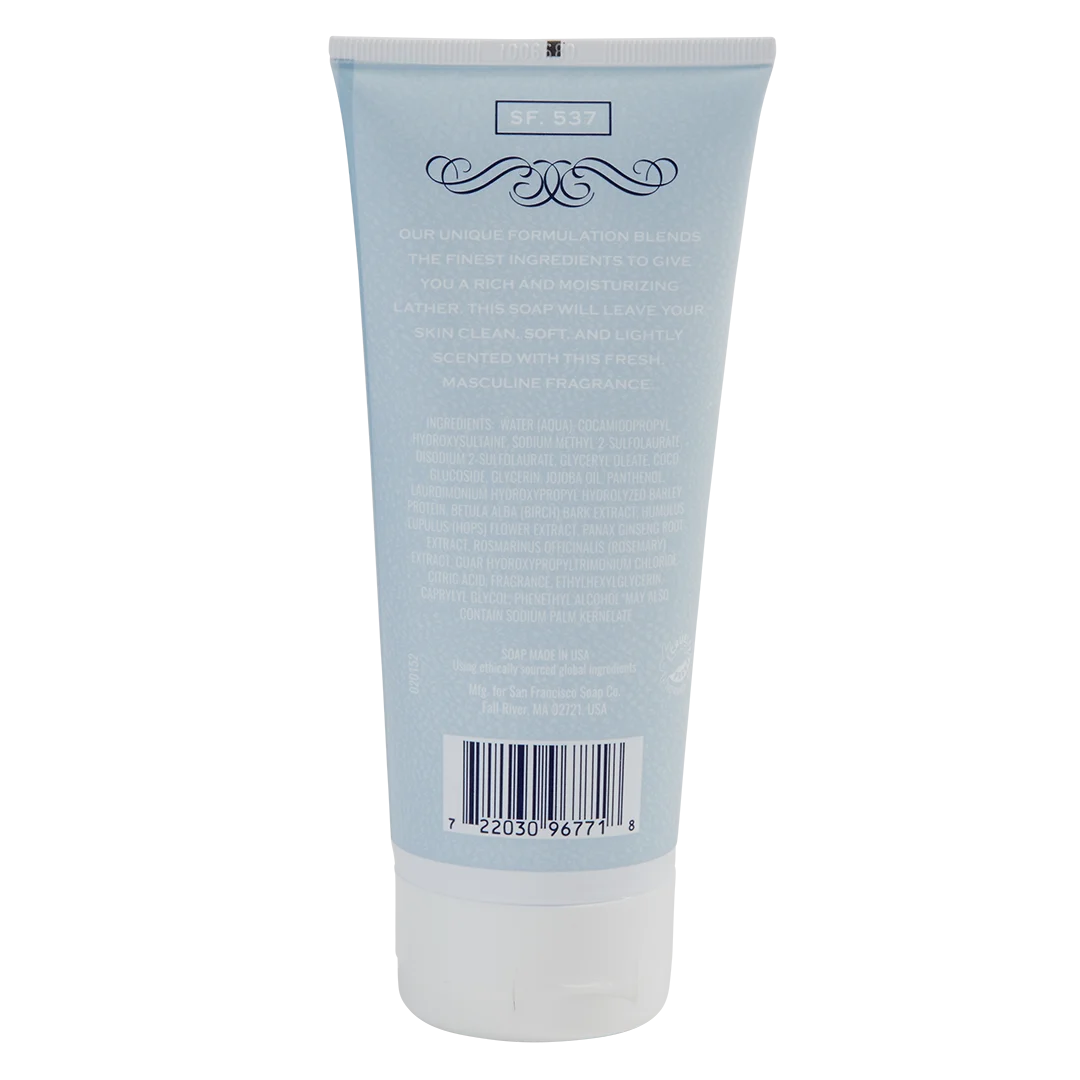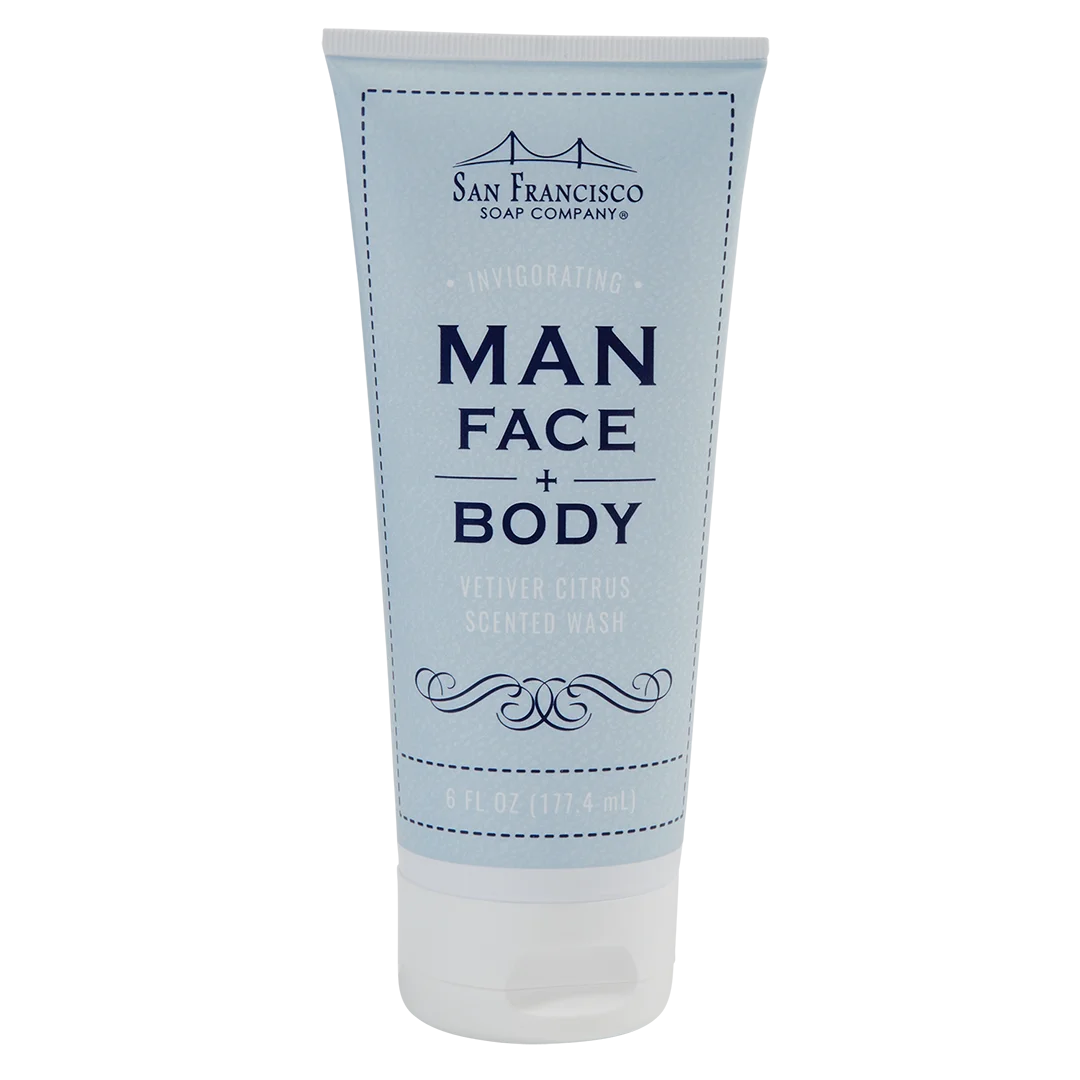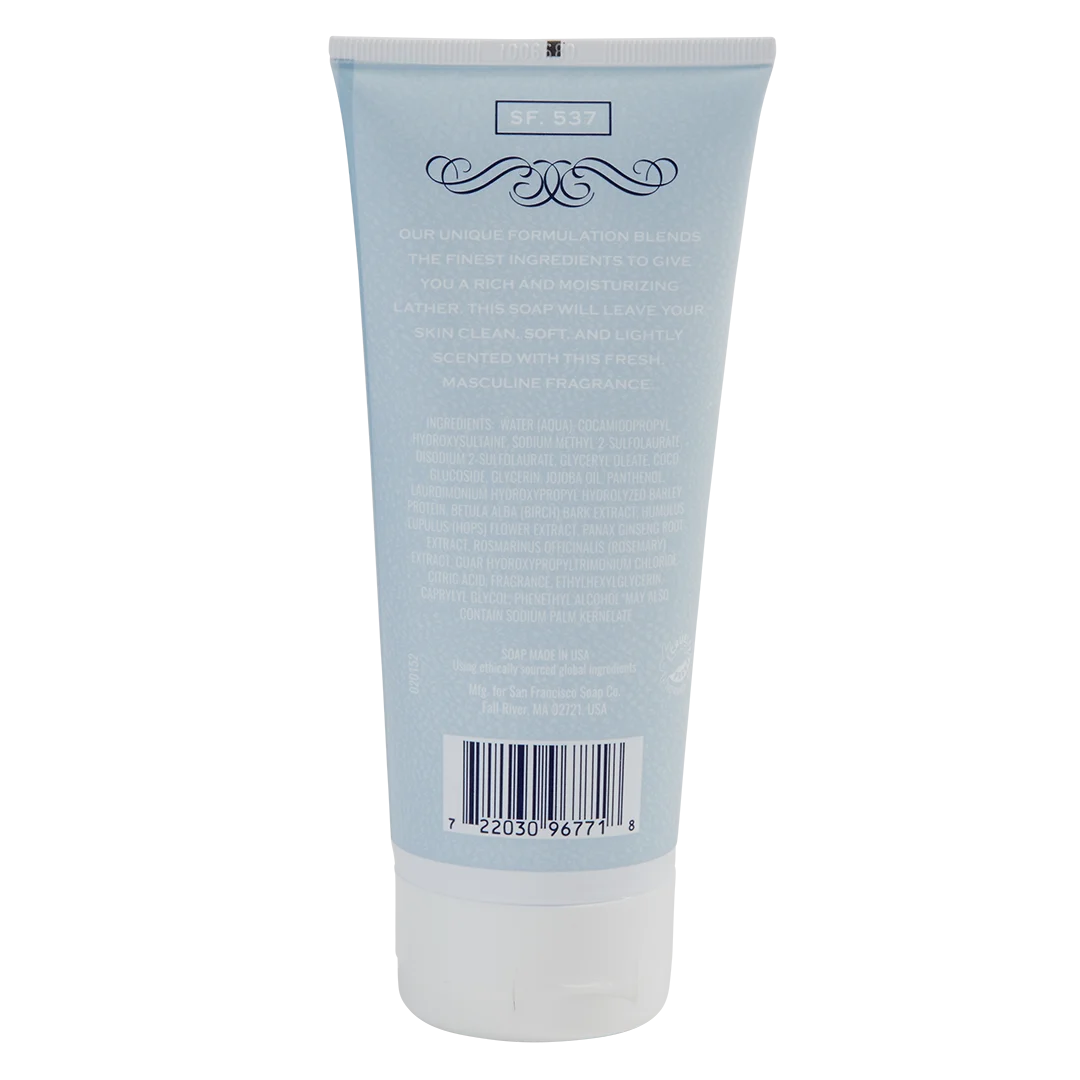 MAN BAR® Face & Body Wash - Vetiver Citrus
50% OFF all Face + Body Wash - while supplies last!
(Sale price is $5.00. Add to your cart to see discount!)
Our lightly scented formula can be used both as a face and body wash. Our unique formulation blends the finest ingredients to give you a rich and moisturizing lather.