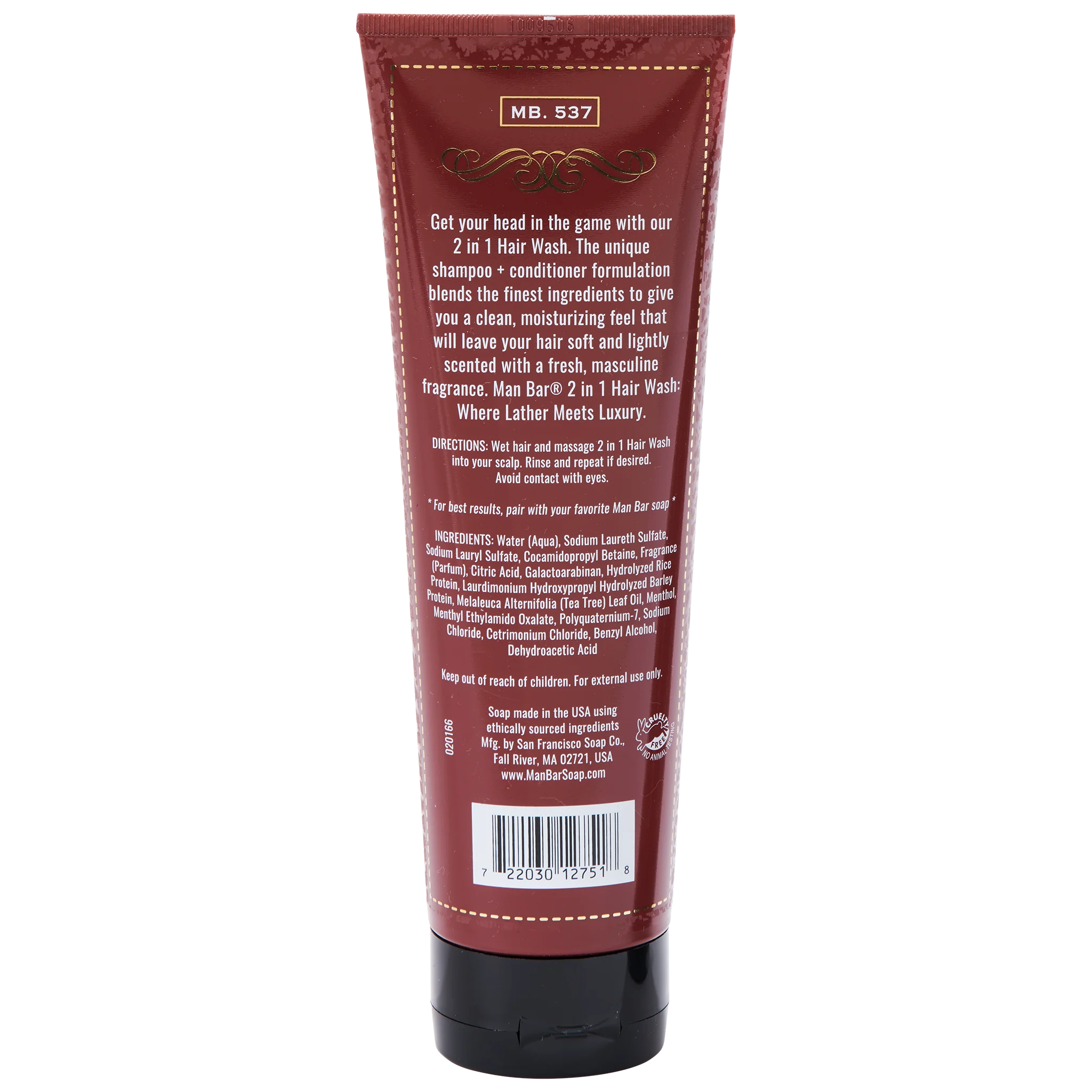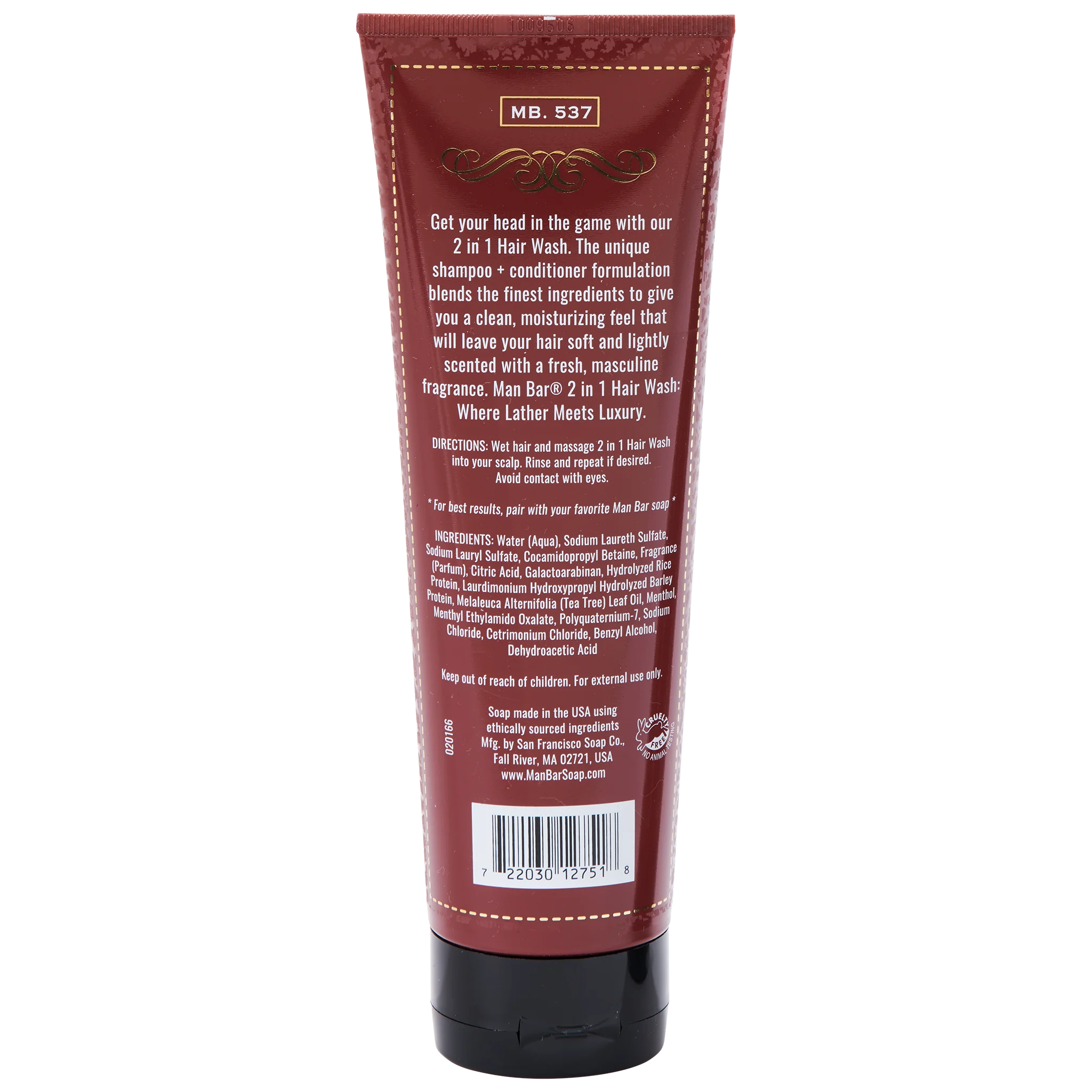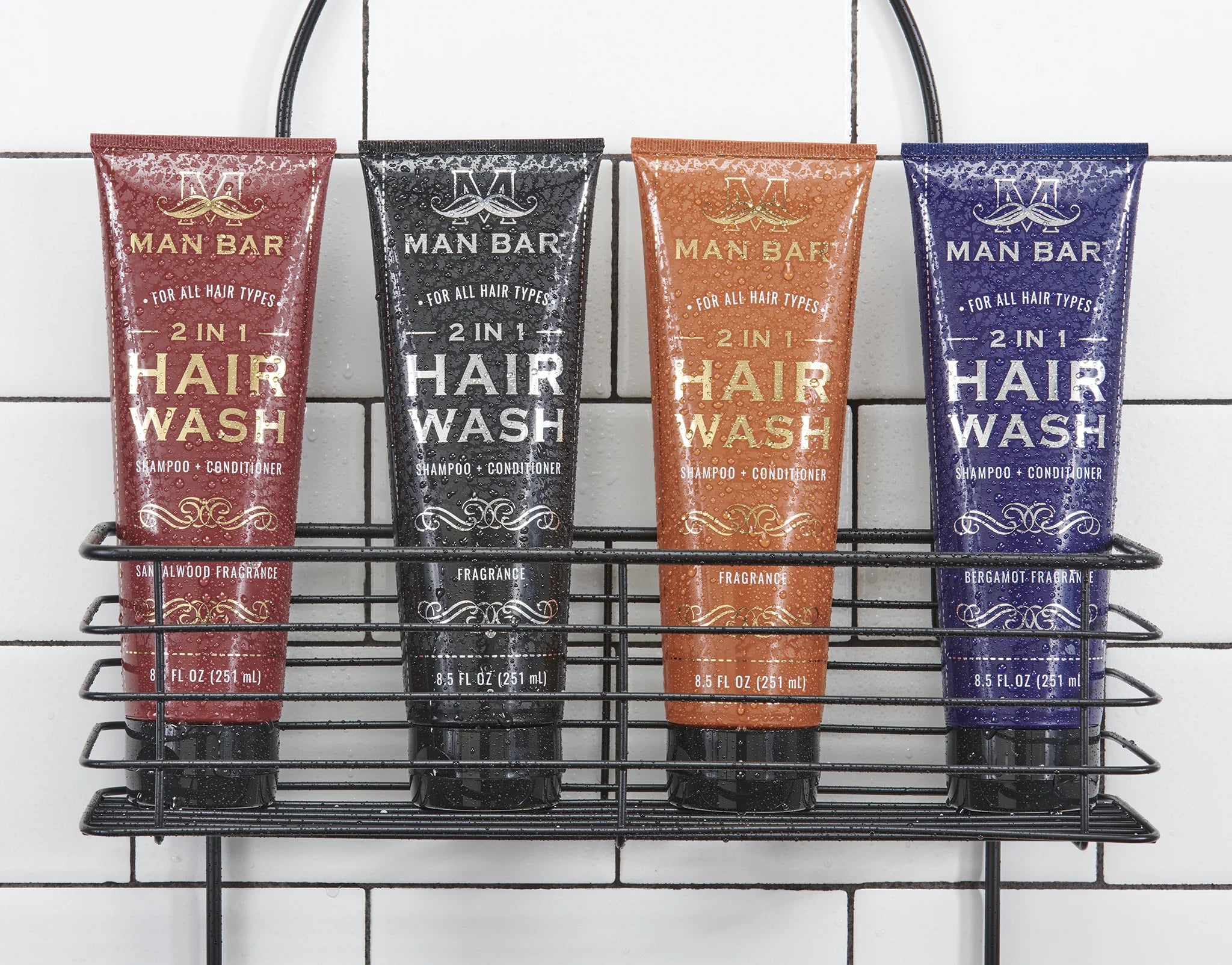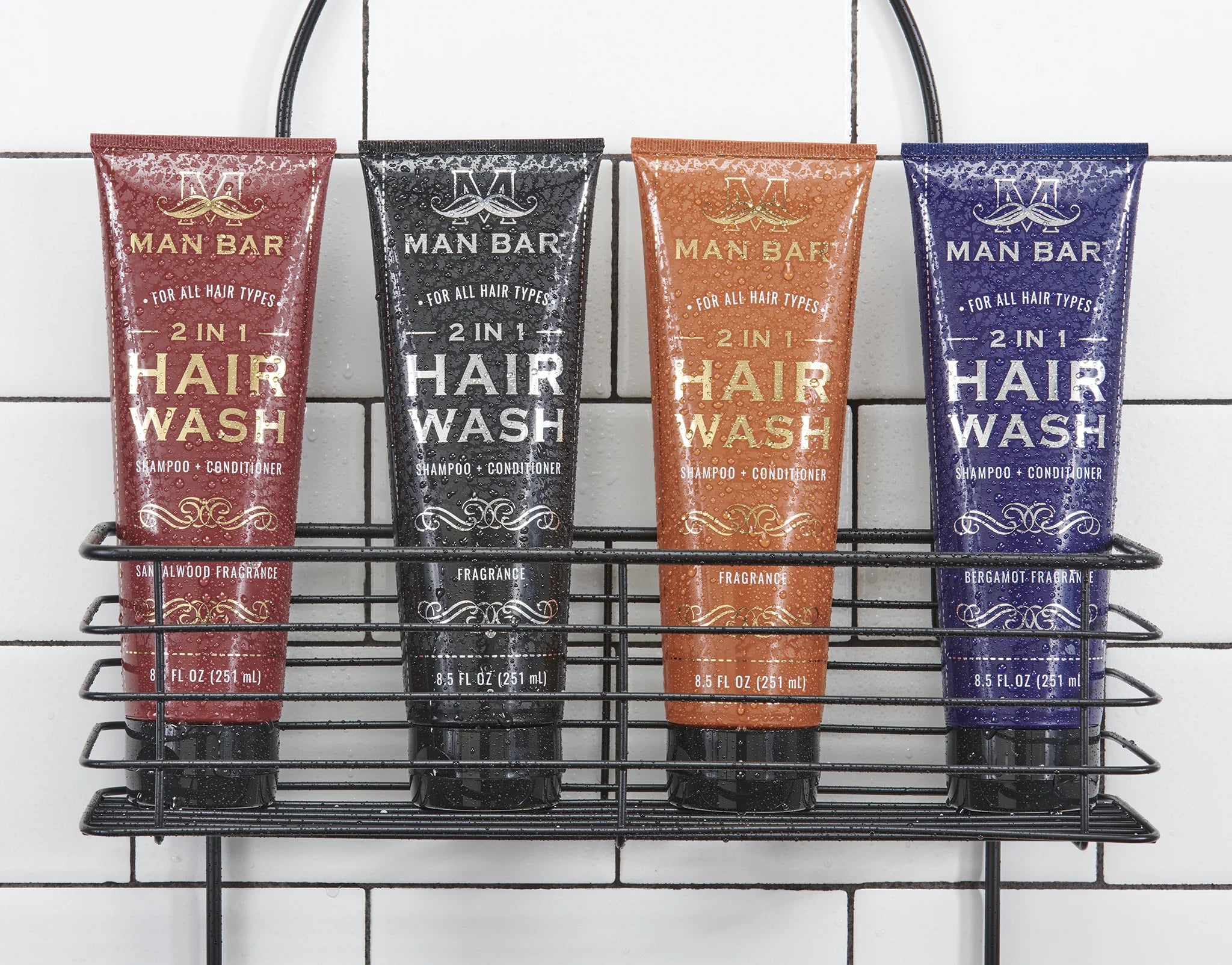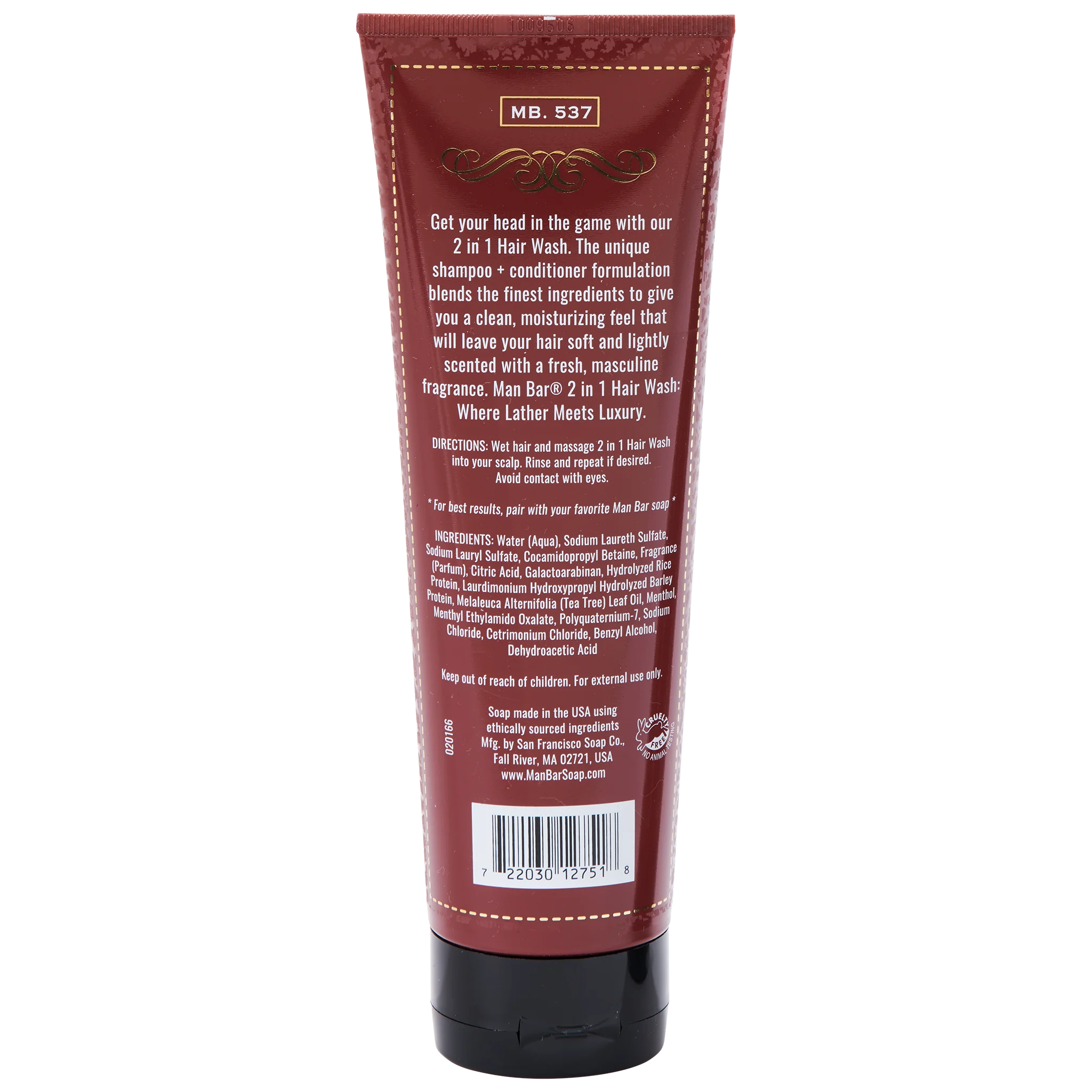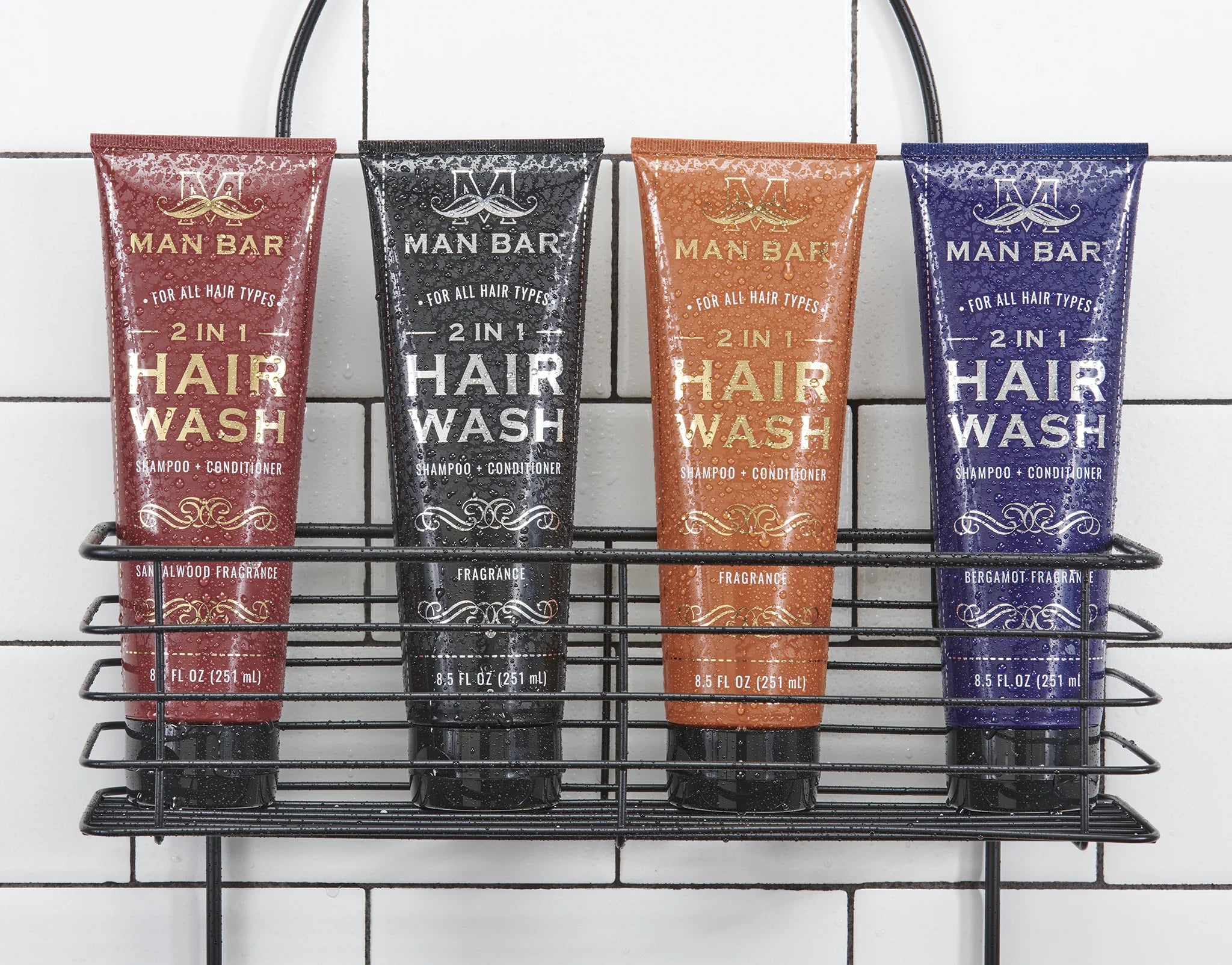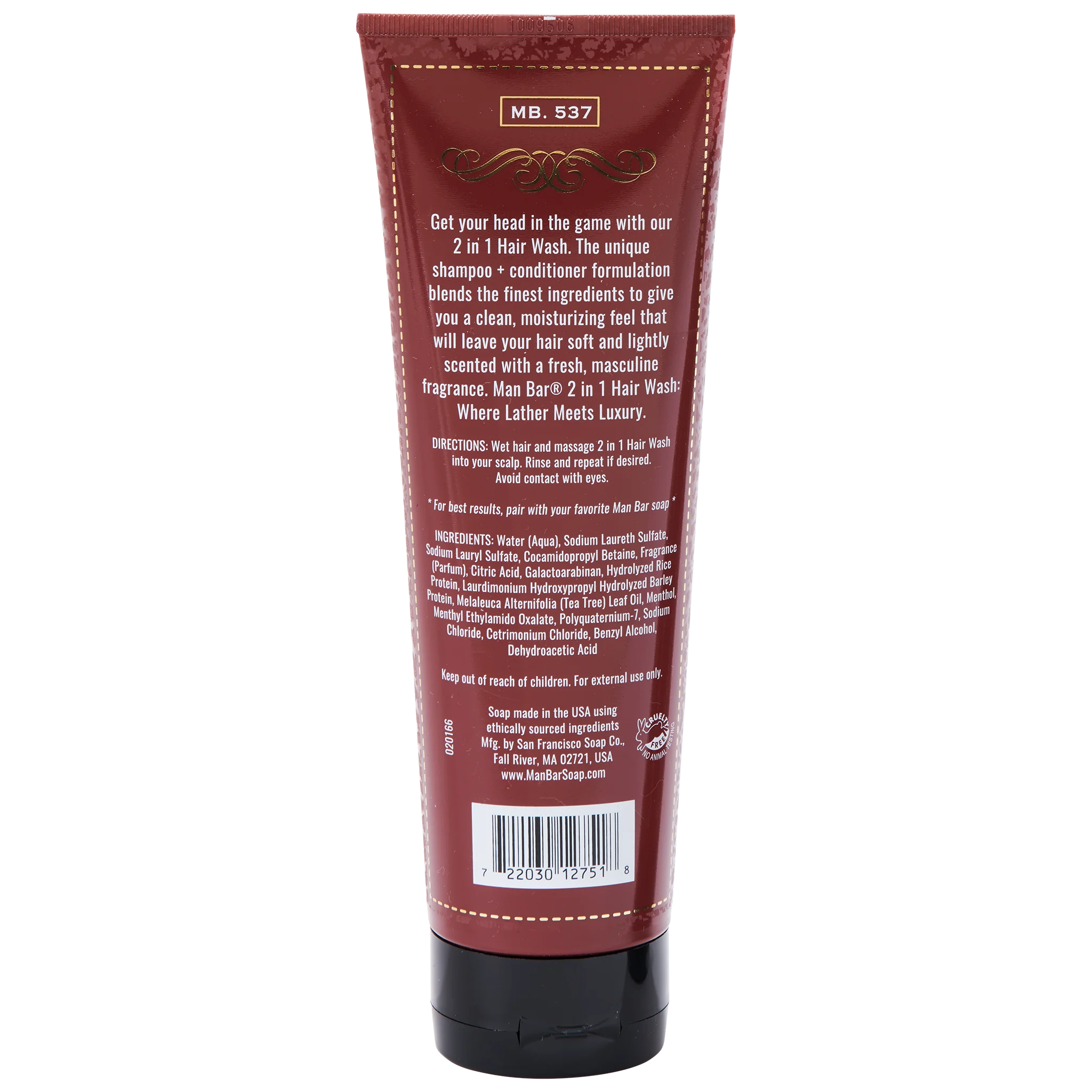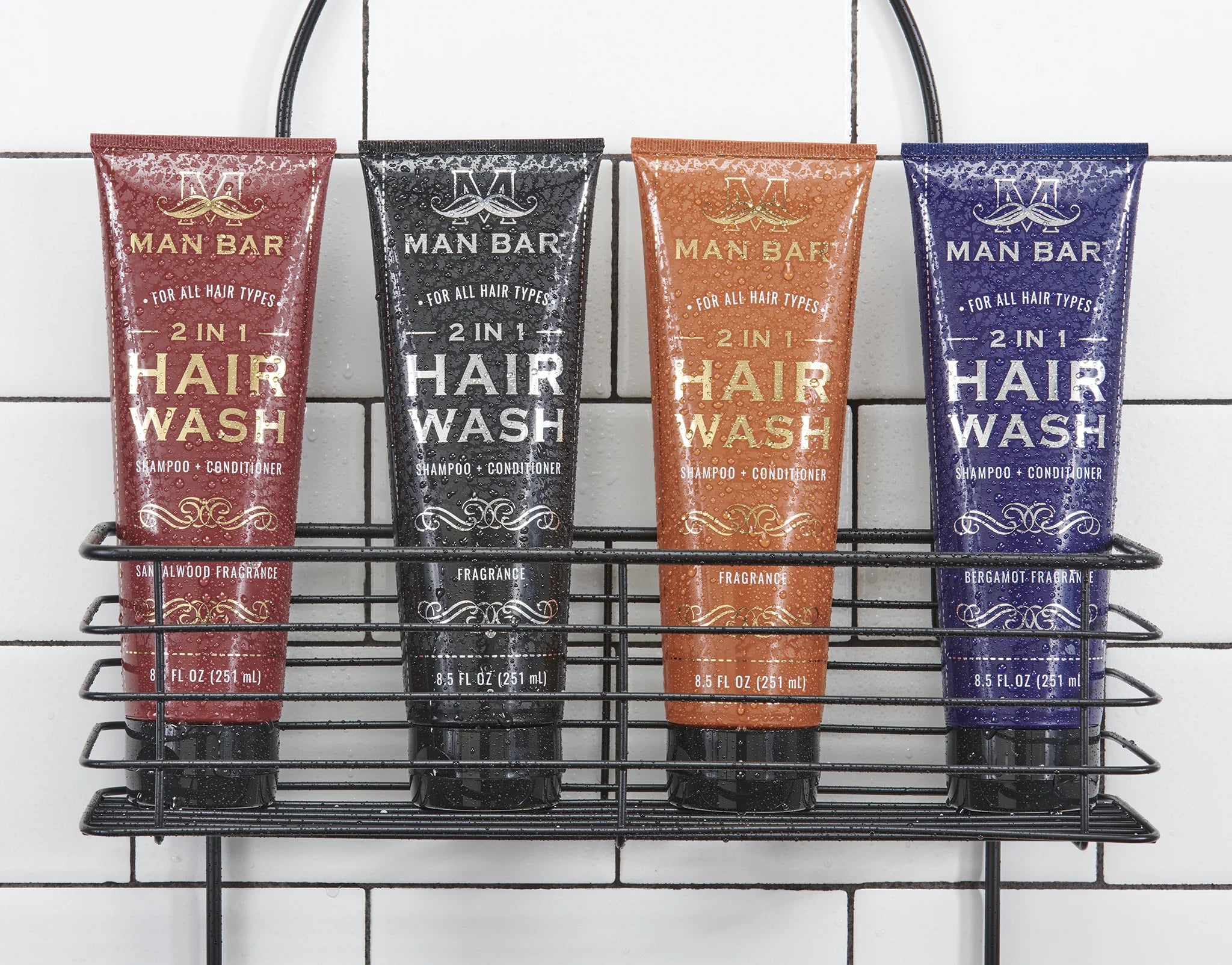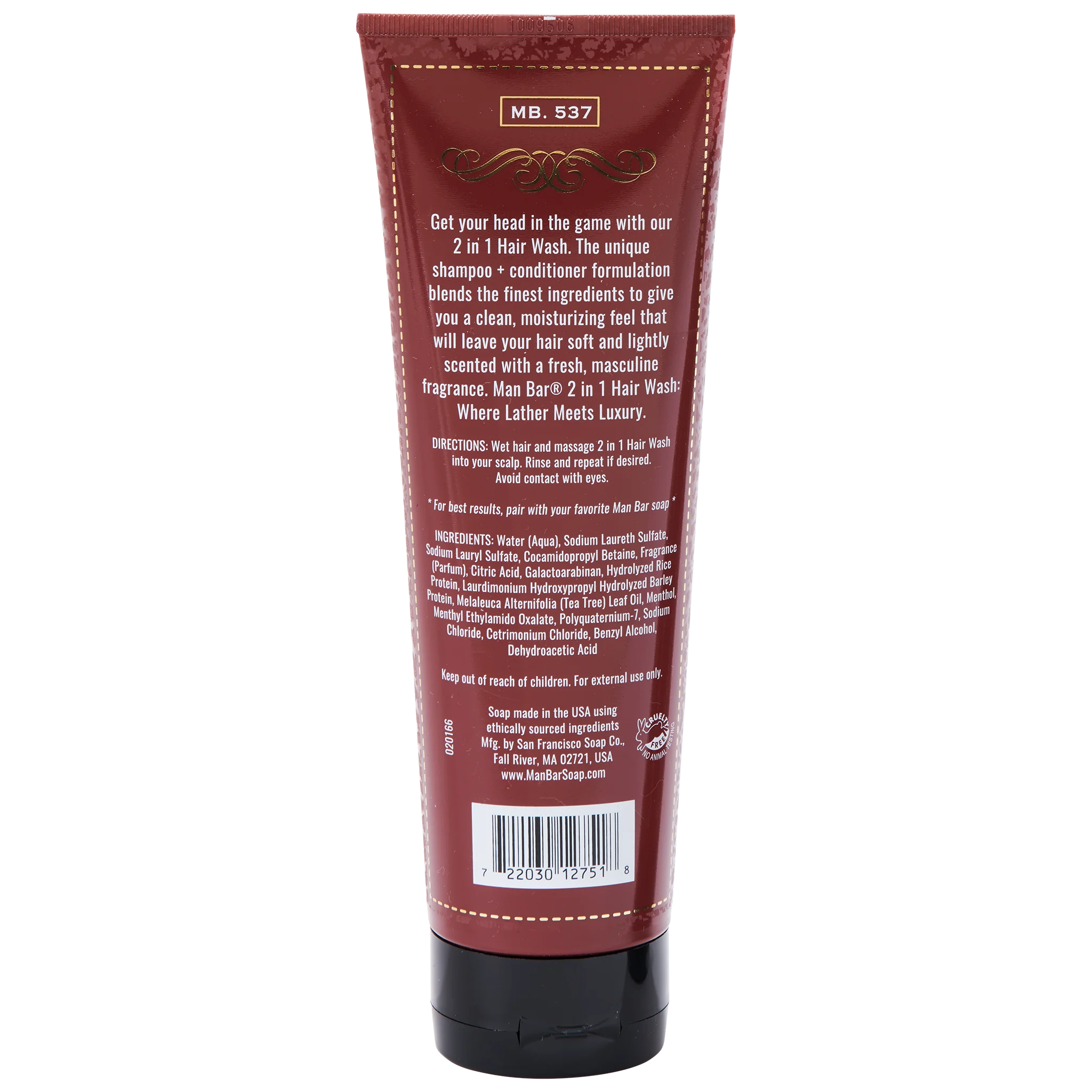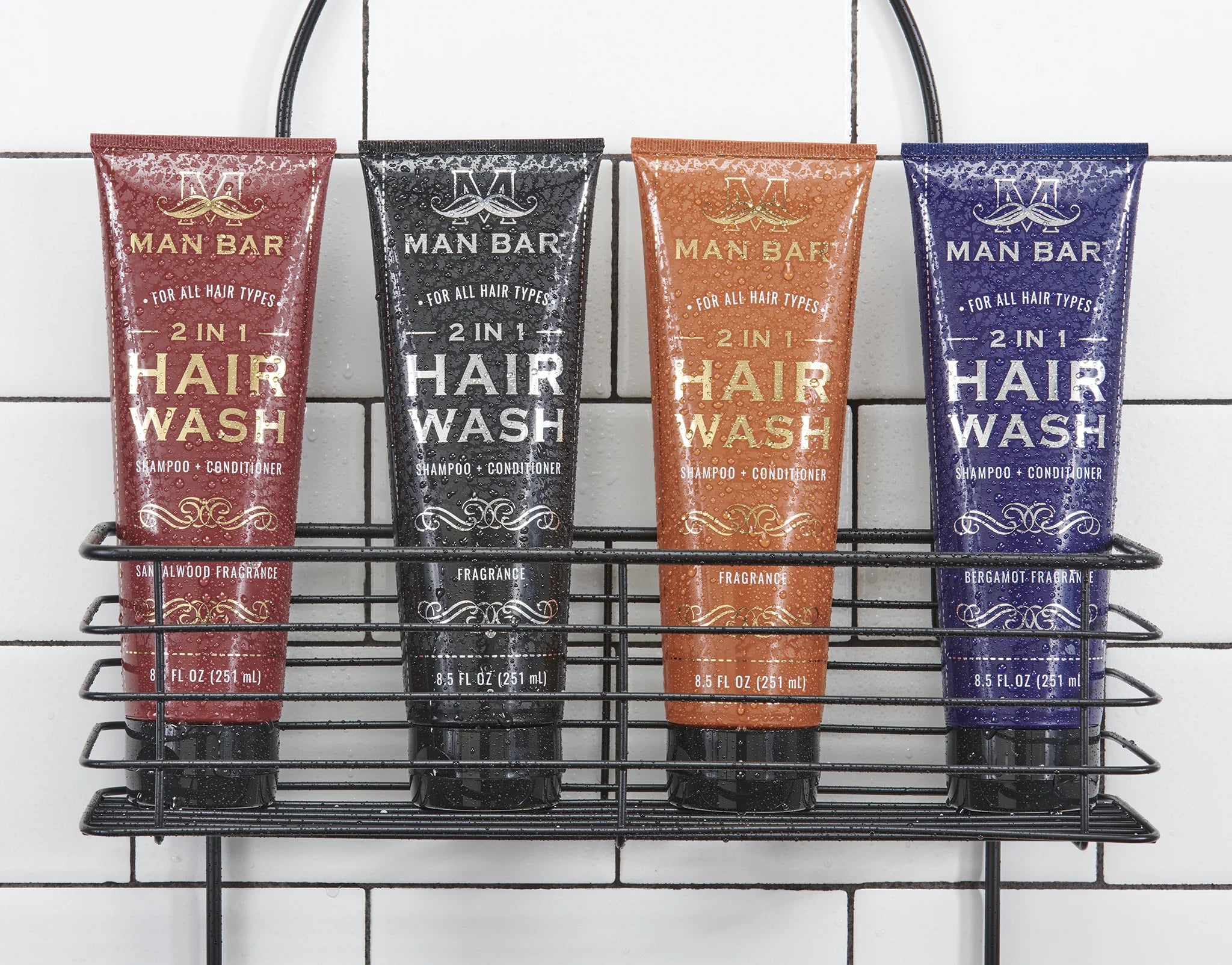 MAN BAR® 2-in-1 Hair Wash - Exotic Musk & Sandalwood
Science tells us that scent is the sense most connected to memory. And the exotic combination of radiant citrus, dewy florals and musk found in our Revitalizing Exotic Musk & Sandalwood bar will certainly make you memorable. But, you know, in a way that allows you to maintain your mysterious persona.
Get your head in the game with our 2-in-1 Hair Wash. The unique shampoo + conditioner formulation blends the finest ingredients to give you a clean, moisturizing feel that will leave your hair soft and lightly scented with a fresh, masculine fragrance. Man Bar 2-in-1 Hair Wash – Where Lather Meets Luxury.